Hello @marketingdao-council,
Probably you still don't know me, so let me quickly introduce myself: I'm Baga Defente, Brazilian poet, publisher & artist-etc. part of the Near ecosystem since last January (and on the NFT/cryptoworld a year before).
INTRO
In these six months I've been part of Gambiarra DAO, Nomade Label DAO and the Writer's Guild, in which I'm one of the founders and council member. I developed or participated in projects from all these DAOs, joined and won a few bounties over the forum, participated in discussions — that is to say, I have been experiencing this web3/blockchain thing on a daily basis since the beginning of this year.
So, I consider myself a really active user, especially when we look at the Near Brazilian creatives community. On this, I'm also part of a recently posted proposal that intends to find how many and who are the Brazilians inside Near.
THE BLOCKCHAT
One of the projects I created and I'm currently developing inside the Near ecosystem is The BlockChat — Near Friendly Talks, a biweekly live streamed online talk show created, produced and presented by myself, in which, during an hour, I talk with artists from different areas and languages, part of the Near ecosystem. The first six episodes were funded by Gambiarra DAO, so I've been talking with active members from their community.
I didn't have this clearly in mind when I first proposed the project, but the show naturally gained an unforeseen educational load, because the guests and I are sharing our experiences living, creating and building this new, decentralized, internet era we call web3.
Since the last streamed episode, I started to make NFTs giveaway, creating an exclusive art collab with the guest, making the raffle live, during the talk. The idea is to select 5 winners per episode and, if they don't have a Near wallet, they also win one.
I'm currently focused on talking with Brazilian creatives on Near, because I still don't feel confident to host a live talk in English, but I guess it's just a matter of time to start doing this. I also want to talk with people outside the Creatives world, like devs and entrepreneurs — and that's where this proposal really starts.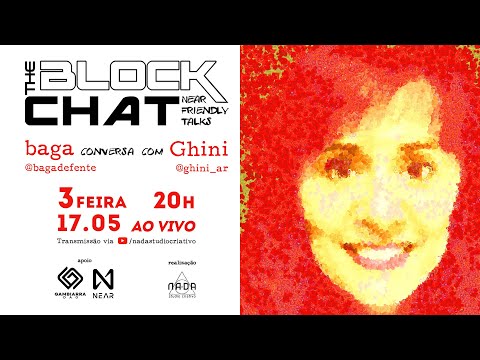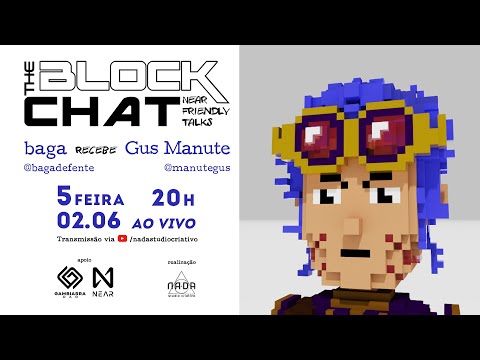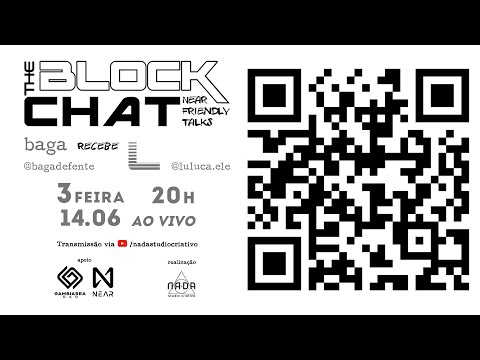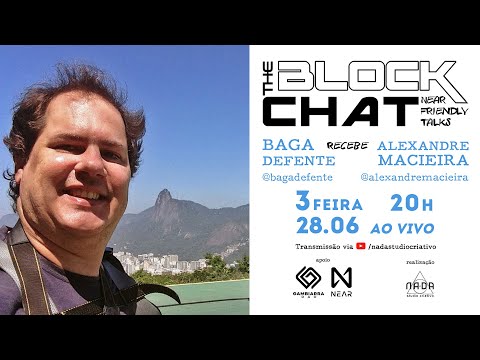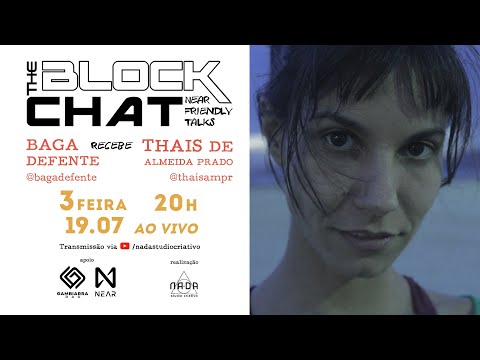 PROPOSAL
I'd like to be part of the next NEARCON, that's going to happen in September, in Lisbon. It could be a life-changing experience for me to get to know personally people I've been talking to over the last six months. Make new contacts, create more solid bridges and establish partnerships with Nearians around the world — and, in some way, represent the Brazilian creative community to spread our words, share my experiences and learn from others to help us build a stronger and stronger web3 community around the globe!
I decided to propose this after some closer members provoked me to do that using The BlockChat as a medium to do it. They told me that the show can be a tool to broadcast and show what's going on at NEARCON to the Brazilian community, presenting diverse NEAR projects and initiatives.
To encourage me, I received links to these two different proposals, one already approved and other, more complex, still in process (I hope it will be approved!

):
Counterparts
As a counterpart to my travel expenses (flight, accommodation, food and transportation), I will do six special The BlockChat episodes, live streaming on NADA Studio Criativo's YouTube Channel during the NEARCON. I'm calling them "special" because they will follow a different production logic and aesthetic than the regular show.
The idea is to select some relevant Portuguese speaker members that will be there and schedule a quick interview (15 to 30 minute each) with them, doing, at least, twice a day, at the same hour (like 11AM and 16PM, for instance). I intend to talk with Portuguese-speaking members from some established DAOS like MUTI, IncubadoraPT and CUDO.
Being also a cultural producer and creative entrepreneur, I would like to talk with Garden Collective, Raiz Vertical Farms and other initiatives that are using Near blockchain to bridge the virtual and physical worlds with new ways of collaborating, making events and doing business.
Besides that, I'm planning to do spontaneous short transmissions (maybe BlockChat NEARCON Drops) live streamed and/or posted on NADA Studio Criativo's Instagram account showing discussions, impressions and whatever else happens during the conference that calls my attention.
Partnerships
As I'm only one person, I'm planning all this counting with the help of CUDO DAO, which, in the name of @hevertonharieno, kindly offered equipment and technical support for this proposal. I'd love to count with @blusw support, who is also proposing to be there. She will help me shooting the interviews and, if it happens to speak to a non-Portuguese guest, she will assume the front and I'll be behind the camera.
I'll also be available to help other communication teams covering the event that needs some technical or hosting support, if any.
The content produced during NEARCON that will be recorded and available on YouTube can also be later subtitled in English (or Portuguese, if we talk with some English speaker). I won't put the costs of it inside this proposal, because we don't know how many minutes we will really produce, but I guess this could be a future bounty funded by Marketing DAO — or even NADA DAO, when/if approved to request funds to NF.
Yeah, it's all happening fast and at the same time, so I recently started to create a DAO version of the creative studio / micro publisher I'm part of, which brings me to the one last thing before costs breakdown.
BONUS: (Possible) NEAR funded book launch
Speaking about NADA, we are producing a book whose editorial process is being funded by the Writer's Guild. If timing and workflow help us, the book's second stage (print run and launching strategies) will already be funded by NADA DAO, so, if there's available space on NEARCON, I'd love to make its launch there!
FUNDS BREAKDOWN
NEARCON it's a 3-day event (Sep. 11-14), but the official website says NEARCON Week (Sep. 10-17), so I'd like to be there during these seven days with NF support, participating, meeting and networking the most I can. As I've never been to Portugal (or another European country), it would be nice to arrive at least two days before the event starts, to situate myself. Using this and the lower flight costs I found, the travel period should be September 7th - September 17th.
Personally speaking, I'd love to stay longer than those 10 days, paying for the extras costs by my own means (counting on some days of couchsurfing, so if you're reading this and have a sofa in Lisbon, reach me in private, please! ;). This won't affect the airplane tickets — better yet, staying longer lets me find cheaper options than coming back earlier.
Going deeper on personal and sincere questions, I have plans to move to Portugal next year or something like this, so having the privilege of meeting Near people, networking for possibilities and experiencing the city for a few weeks would be really awesome to me! This is an old wish, but now that my kids are getting older, I started to think about that again (they even have Portuguese citizenship, as their maternal grandfather was born there); so, when the idea/possibility of being part of NEARCON was presented to me, I saw this as a "signal"

So here's a cost breakdown, having in mind a 10-day stay and using information I found by googling:
Nearcon Ticket
69N (around $306 USD when I started to write this, $251 when I'm posting, so lets say $275)
Flight costs
$1,750 São Paulo-Lisbon-São Paulo (Economy Class - Basic Package)
Flight costs change fast, so this is an average value calculating the lowest and highest prices I got for the above period on three flight prices sites: 123milhas.com, skyscanner.com.br and google.com/travel/flights. I took the average of each one, and then the average of these three values, obtaining 8.778+11.463+8.348 = 28.589 / 3 = R$ 9.529,66 = ~$1,733 USD
So, including check in and other flight taxes, the medium cost for flight tickets would be $1,750 USD.
On July, 24th

On July, 26th

Hotel, Food and Transportation: $1050 USD ($105 per day)
I've used airbnb.com and budgetyourtrip.com plus other similar sites to have a more accurate idea.
TOTAL COSTS: $3075 USD
As you can see, prices changes fast, so it would better for all of us if we can have some celerity on this proposal evaluation. =)
Thanks for your attention and please feel free to ask any questions!