IMPÉRIO
Synopses
The crown jewels of the empire rise and fall.
Director's Statement (@thaisampr)
The desire to make this film began with my project THE BRAZILWOOD WOMEN, a film project in development where I want to play with the image of a male body, which is observed as an object and little by little goes moving on to its deconstruction.
In the first scene of this screenplay, there is something I call "the prologue". The image of an erect dick trying to stay standing.
I understood during the various modifications of this script, that this scene, "the prologue", was a movie in itself. And it is this experience that I wish to provide to the audience: the observation of a falling object struggling to stay standing.
This object subjectively represents thousands of symbolisms for our culture, but I leave this symbology to your imagination.
Production
The film was made in one location, daylight, one afternoon and one well-executed sequence shot with a good camera and a great cinematographer, 3 performers that could stay standing their hole, the director to bring the gaze and the producer to control time schedule and so on.
and no spoilers:
To make IMPÉRIO (first of our films fully supported by NEAR) our budget was:
Director of Photography (with camera equipment) - theuba.near - 300 US
Performer 1 - rafaelrufolf.near - 150 US @rafaelrudolf
Performer 2 - gustavovinagre.near - 150 US @gustavovinagre
Performer 3 - wasem_simon.near - 150 US
Editor (with editing room) - thaisampr.near - 50 US
Music and Sound Designer (with sound editing room) - thaisampr.near - 200 US @thaisampr
Credits Designer - joaomarcosalmeida.near - 100 US
Director and Screenwriter - thaisampr.near - 100 US
Production and Sales agent (who will keep working on the project submitting to festivals and so on) - naralobo.near 400 US
DCP - 200 US
TOTAL: 1.700 US
We had 3 onboarding: theuba.near a great cinematographer and gustavovinagre.near a great film director both from Brazil, awarded and well known internationally. Who joined us as well is the photographer and producer denisefait.near. Also during this week we'll show them how to flow in NEAR ecosystem and let them more autonomous with their movements around here.
About Festivals submissions
The film IMPÉRIO is ready and is already being sent to festivals.
Many film festivals have encouragement awards and cash prizes. In addition they give visibility to the film. This film is also part of a larger project THE BRAZILWOOD WOMEN that will gradually be presented to the community.
*note that some festivals charge a fee for submissions.
About IMPERIO and the short film career until now
we are proud to announce that the film also composes the project THE BRAZILWOOD TRIPTYCH, by @thaisampr and it's in exhibition at @pff.vienna this month!
As digital and physical worlds increasingly converge, sexual expression, gender roles, and political power structures are being renegotiated. The influence of forums such as Pornhub, Grindr, Tinder, and even computer games & AI has become pervasive, creating new gateways to experience and perform sexuality. Against this backdrop, the relationship between power, gaze, and body in pornographic scenarios has become a subject of artistic investigation. Contemporary multimedia works featured in the exhibition challenge prevailing norms and explore the potential of pornography as a tool for resistance and emancipation. The goal is not simply to provoke or titillate, but to engage in critical reflection and imagine a future that is inclusive, equitable, and safe for all. Join us for a thought-provoking art exhibition that aims to shape the future of human sexuality by confronting the proliferation of pornography with works of films, gifs, sculptures, paintings, drawings and photography.
Participating Artists:
Offerus Ablinger, Danila Amodeo, Wilhelm Binder, Andreas Friedl, Iris Kaufman, Orçun Karamustafa, Rica Fuentes Martinez, Alix Lefebvre, Georgiana Nightingall, No_Pic_No_Chat, Ben Nordmann, NOSOX NOSEX, Sebastian Perinotti, Irena Pejcic, Leonardo Pavez, Thais de Almeida Prado, Hidéo SNES
Performance at Vernissage by Sergio Patricio
Curated by Jasmin Hagendorfer & Yavuz Kurtulmus
IMPERIO was screened at Dresden Film Festival, in the Cinema session Cinema Digestif 2: Seriously! WTF? at the [@filmfestdresden] last month on

Fri 21 April at 23h30.
"SURPRISE MOVIE" by @thaisampr in the Cinema session Cinema Digestif 2: Seriously! WTF? at the @filmfestdresden on

Fri 21 April at 23h30.

For #ffdd23 you can once again look forward to our Late Night Special with offbeat and surprising films at a late hour at @thaliakinodresden . From Thursday to Saturday at 11.30 pm during the festival week, we have on offer this time:

Thu 20 April: Cinema Digestif 1: BEYOND NOLLYWOOD - WHEN SAND ENTER GARRI
From a desperate make-up artist moved by suspected abuse in his family to a group of young women who are given superpowers by wigs - the productions of Nigerian New Cinema tell us how people overcome challenges in a dynamic African environment.

Fri 21 April: Cinema Digestif 2: Seriously! WTF?
Hard to believe, but when we lost ourselves in space five years ago, we didn't think we'd still be there today. YES! We're celebrating a birthday. In five years we haven't managed to get rid of you guys. Or is it rather the other way round? Well. The main thing is cake!

Sat 22 April: Cinema Digestif 3: Pimmel Porn Protest
As an activist practice and artistic strategy, PostPorn questions social norms of sexuality and the body. The performative porn duet, Sarah Held & Sylvia Sadzinski, shows films as "pimmel, porn, protest" that move far away from the classic hetero universe.
IMPERIO premieres at
@framelinefest one of the most important festivals dealing with the LGTBQIA+ theme and I might go there to represent the film!


And IMPERIO integrates a session of fabulous short films, like the delicious "The Cutest and Funniest Animals in the World" by @renatosircilli . By the way, both EMPIRE and THE CUTEST are masterfully photographed by Matheus da Rocha Pereira @_theuba ! @theuba.near
Shorts: The Ace of Wands Tarot
The Ace of Wands Tarot card represents passion, excitement, and new energy. These shorts honor queer bodies and blossoming sexuality while complicating and interrogating body politics.
With ample nudity and heightened eroticism, this program highlights the intoxication of sexuality and importance of bodily autonomy.

Frameline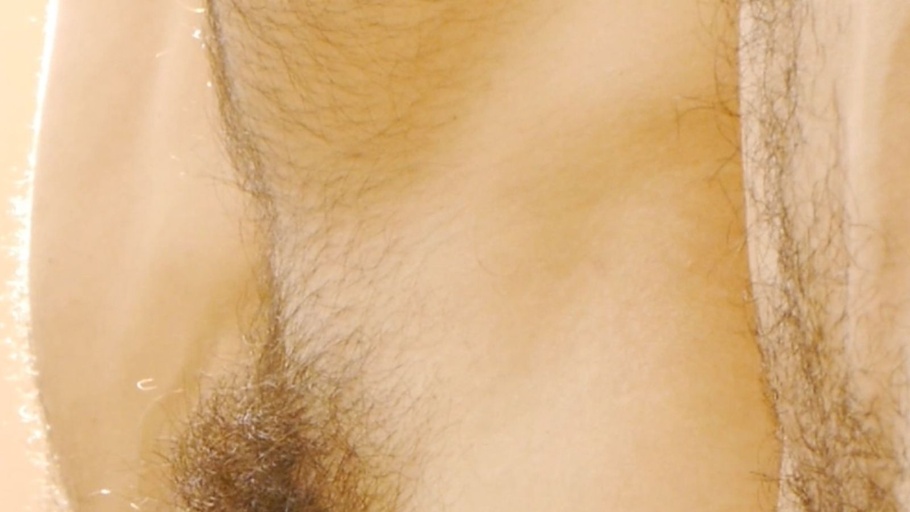 The crown jewels of the empire rise and fall.
Next Festival will be in August and soon will bring more infos here!