In the last year I have been learning a lot about this ecosystem and have established my participation within this communuity. My good and amazing friend @blusw has suggested me to make this overall report from my activities on the last 6 months. Here we go:
January:
In december I have founded Metaverse DAO with @thephilosopher and John. Have worked designing its connection center. This is some of the activities we have concluded from december to January.
The building are stilll being used by Metaverse DAO. You can visit here:
This was my second month working with DAOs. At the time I didnt knew much about the ecosystem in general but have worked as a builder for Metaverse DAO
I also have participated on this physical event in São Paulo with Nomade Label:
this is some of the NFTs that have been made for this event:
https://www.mintbase.io/pt/thing/mE_StsbNX5qnGWx9isG1VCIiXSG8zsvhuTRe7lFXA2M:nomadelabel.mintbase1.near
February:
Also made Voxel art and Metabuilding classes:
March:
More voxel art Workshops:
Also I had the honor to help making the music video for @vandal . This was such an experience:
you can check the music video on the link below: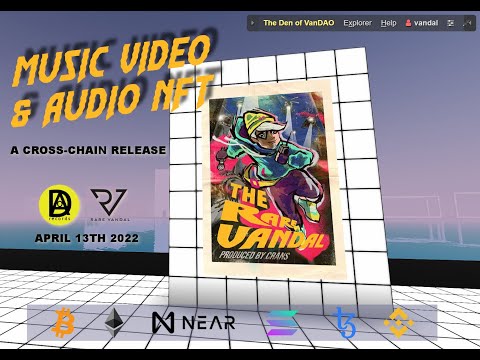 April:
In april I have worked doing workshops for Octópode DAO:
May:
More Workshops:
Also I produced asong on @calebav project:
June:
Last month I have worked on this project creating metaverse Spaces and showcased Nomade Label artists
I have also worked as a council helping the members to understand and have an active participation on Nomade Label community. I have worked with other DAOs as well but I will focus on Nomade Label projects and think of collaborations between other DAOs.
This has been a year of learning and Im very excited. I dont have put all the projects I have made so far. There are some work I have done outside proposals, helping other members in many ways. I want to thank everyone that is helping me to achieve my goals and develop great things. A special thanks to @blusw @vandal @Paul @johanga @Monish016 for all the support and feedback.