Welcome to the Kitchen Guild!

We did a great job in December. As usual, our main task was to form the most effective dissemination of information about the Near Protocol ecosystem by means of interaction with our bloggers. We remain convinced that we can provide excellent services at a relatively low cost.
At the moment, due to reduced budgeting, only two bloggers and two managers work in the Kitchen Guild. This is a forced measure due to the inability to expand. But, as always, we have a solution, I'll tell you about it below.
Let me remind you once again of the principles of our guild, which will remain unchanged:
We only work with trusted bloggers.
We will never work with influencers who violate the rules of the community or play a dishonest game (fake views, fake likes and subs, massfollowing, and so on).
We use a partnership approach.
Our bloggers are not only ordinary performers, whom we can find by the hundreds on YouTube, first of all, Kitchen Guild members are our partners who are ready to perform and create first-class content. We don't want to just talk about the Near Protocol, we want to fully cover the entire Near ecosystem.
We are completely open.
We fully provide reports on our expenses and our decisions. We always stand on the side of the community and the principles of the ecosystem. We are not a guild that wants to fill its pockets, we are those who want to work hard for the benefit of the Near Protocol ecosystem.
Links:
During our work, I hope that the @marketingdao-council understood the principle of our activity, and we were also able to ensure a certain level of trust in our guild.
I would like to express my gratitude to all @marketingdao-council for the opportunity to realize their professional potential.
Financing:
November was the first month we used AstroDAO for our guild, so you can see all the transactions here:
https://app.astrodao.com/dao/kitchenguildastro.sputnik-dao.near/proposals?status=approved
But I still think it's important to clarify: 375 NEAR for lolson.near were credited as a payment to baxoff x lolson because there were problems with creating the request.
400 NEAR for Procent, 400 NEAR for Khalistas.
A total of 1175 NEAR were spent.
Budget surplus was: 130 NEAR (to be used for December)
Khalistas:
As always, he did an excellent job for the French community. We rate its audience as the most solvent. Near Protocol is not very popular in European countries, so we see a huge potential in this, given our future plans, which I will tell you about later here.
Telegram:
Twitter:
YouTube:
Near 8:30
Near Twitter meme contest. 5:45
Near 2:10
Near giveaway 8:55
Near/BTC contest 6:20
Near/BTC contest 22:11
Near 9:30
Near/BTC contest
Near 5:30
Near 3:20
Near 9:20
Near to the Moon 5:50
Full Stats: https://docs.google.com/spreadsheets/d/1DZlT-jtXJOASOiMTjSCQe08qG_CJT83AlxbUZIKJtoQ/edit#gid=1502913306 (Dec Khalistas List)
Special content:
We have prepared special content for the Khalistas audience to attract the members to the Near Protocol and motivate them to create wallets and actively participate in the ecosystem.
Crypto Meme Contest
- Create the best meme about BTC and get 5 Near as a reward.
The purpose of this contest was to encourage novice users who are not familiar with the Near Protocol ecosystem to create wallets.
Approximate number of wallets created: 140+
GEO: France, Belgium, Switzerland and other European countries with high per capita income.
Post statistics:
- Predict the price of BTC by December 31, 2021 and get 5 NEAR.
The purpose of this giveaway is identical to our first contest. Motivating newcomers to participate in the Near Protocol ecosystem. This time our result was even better!
More than 2k transitions to create a wallet in Near Wallet. The number of wallets created is >300.
You can ask a fair question: "Why BTC and not NEAR?"
As we said earlier, the mention of the Near ecosystem among our bloggers should not arouse suspicion and rejection, we also take into account the fact that BTC is still the most famous asset in the cryptocurrency space. Our task is to gently introduce users to the NEAR ecosystem.
TOTAL KHALI:
YouTube:
Views - 88602
Likes - 5133
Comments - 525
Twitter:
Impressions - 312151
Likes - 1909
RT - 738
Comments - 861
Telegram:
Views - 6428
Comments - 28
Procent
In our opinion, this is the best team in the vastness of Russian YouTube, which has fully integrated Near Protocol into its system. Unlike single videos, which do not bring any benefit, Procent uses our approach in adapting users and implementing Near Protocol.
A typical Procent subscriber: knows how to use Near Wallet, participated in several Pre - Sales and IDO, actively talks about the Near ecosystem, uses Farming and other ecosystem services. This is a fully trained user. All this is due to our approach, which fully reveals the potential of the ecosystem, and not just creates several single pieces of content.
TikTok
YouTube:
Telegram:
TOTAL PROCENT:
YouTube:
Views - 14481
Likes - 1194
Comments - 79
Telegram:
Views: 42418
Comments: 136
TIKTOK:
Views - 7100
Likes - 428
Comments - 28
Full Stats: https://docs.google.com/spreadsheets/d/1DZlT-jtXJOASOiMTjSCQe08qG_CJT83AlxbUZIKJtoQ/edit#gid=1502913306 (Dec Procent List)
TOTAL FOR KG:
YouTube:
Views - 103 089
Likes - 6327
Comments - 604
Telegram:
Views - 49 244
Comments - 166
Twitter
Impressions - 312151
Likes - 1909
RT - 738
Comments - 861
Plans:
Currently, we have several scenarios for the development of Kitchen Guild in the created conditions. We have accumulated a huge amount of working experience and an absolutely well-established structure. Conceptually, Kitchen Guild wants to turn into a full-fledged marketing agency that will interact with projects in the Near Protocol ecosystem.
At the moment, we are negotiating and have prepared marketing materials for the Human Guild to help beginner GameFi projects and marketing support. We are also actively discussing further marketing plans with Near University, communicating with Sherif. We will receive the results of this work in January.
Also, together with Khalistas, Kitchen Guild is developing a unique Khalinaut NFT collection. A fictional 3D character who travels around the planets, which is symbolized by projects in the NEAR ecosystem. For example, the planet Aurora, NEAR, Paras and so on. There are plans to launch this NFT collection together with Paras. At the moment we are preparing content to demonstrate Paras and create drop. The approximate implementation period is March 2022.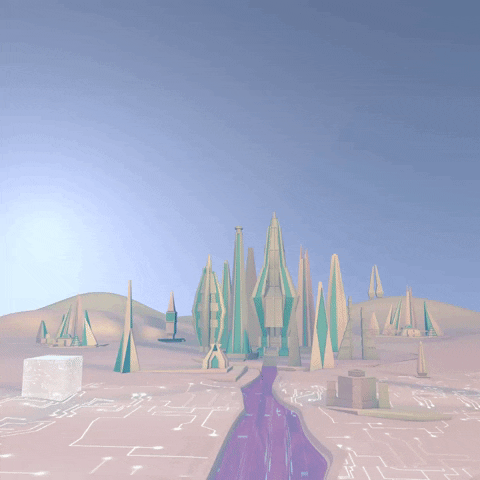 Budget for December:
Kitchen Guild Management (Lolson, Baxoff) - 3000$ (~220 NEAR)
Khalistas - 3200$ (~235 NEAR)
Procent - 3200$ (~235 NEAR)
Budget surplus was: 130 NEAR
TOTAL: 7700$ (~565 NEAR)
@marketingdao-council I wish you good luck in the new year! Thanks again to each of you for the opportunities provided! In 2022 we will show much more significant results for the Near ecosystem!