Our work with Influencers in January 2022
Date | Site | Link to Post | Number of Views
Incrypted
|5.1| Telegram: Contact @incrypted |15100|
|13.1| Telegram: Contact @incrypted |17400|
|14.1| Telegram: Contact @incrypted |15800|
|17.1| Telegram: Contact @incrypted |16400|
|24.01| Telegram: Contact @incrypted |18900|
|26.1| Telegram: Contact @incrypted |17000|
|28.1| Telegram: Contact @incrypted |13400|
|28.1| Telegram: Contact @incrypted |13400|
|28.1| Telegram: Contact @incrypted |12500|
|28.1| Telegram: Contact @incrypted |13100|
|30.1| Telegram: Contact @incrypted |17100|
|1.1| Главные крипто события 2021 и тренды 2022 года - YouTube |10266|
|28.1| NEAR Online Conference by Incrypted (Планы NEAR на 2022 год) - YouTube |6658|
|30.1| Биткоин упал на 50% | Путин поддержал крипту | OpenSea поддержит Solana | Apple идет в метавселенные - YouTube |6125|
|14.1|https://incrypted.net/daily-digest-14-january-2022/||
|14.1|https://incrypted.net/near-launches-staking-farming-for-rewards/||
|30.1|https://incrypted.net/near-online-conference-by-incrypted/||
Moni Team
|14.1| Telegram: Contact @moni_talks_ru |2732|
|14.1| Telegram: Contact @moni_talks_ru |3498|
|17.1| Telegram: Contact @moni_talks_ru |4739|
|26.1| Telegram: Contact @moni_talks_ru |2636|
|27.1| Telegram: Contact @moni_talks_ru |2970|
January 2022
Articles
Our blog
Aurora has implemented Proof-of-Stake 2.0 NEAR. Alex Shevchenko posted more details on how the validator works
Startup Galactic3 released an auction app to buy/sell accounts on the NEAR blockchain platform
Medium
NEAR Meet: supporting local and regional events around the world
How to participate in the upcoming token sale at the Mars Boca Chica Launchpad
AMA session with the Boca Chica team, which took place in the NEAR RU community chat
NEAR raised $150 million from major cryptocurrency industry investment funds
Aurora is the first project to use NEAR's Proof-of-Stake 2.0 to unlock staking rewards
AMA session with AuroraSwap team, which took place in NEAR's RU community chat
Machina: the world's first storage solution based on NEAR
The best NFT projects on NEAR
Events
10/01 - AMA session with the Boca Chica team
16/01 - AMA session with the AuroraSwap team
16/01 - Quiz, all about AuroraSwap
20/01 - Quiz, all about Boca Chica
27/01 - Quiz-quest for Binance webinar
Promotion
195N - incrypted.near // Incrypted (32K subscribers in Youtube, 47K in Telegram) - 4-5 content pieces per month
1288.91N - 1e94e4de0ec158b81404a1ad2997454d7c1327b89d971b6f30a3b78c9919c631 // Binance Promo Campaign
Grants
10N - quizchain.near // Lack of Storage Staking after new year quizzes
30N - rasfies.near // RU translators coordination December Payout (monthly)
19N - pyos.near // RU Translator payout December Payout (Invoice)
100N - The winners of the New Year's referral contest are 10N each.
50N - The prize pool of the New Year's incentive contest
45.50 - cronus.near // I paid at the end of December from my account moderators salary (21N*2) + commission quiz(3.5N)
325N - cronus.near // Community management (December)
5N - liquidus.near // RU Translator payout December Payout (Invoice)
10.1N - cronus.near // Quiz, all about AuroraSwap
20N - quizchain.near // Storage Staking for quiz
10.1N - cronus.near // Quiz, all about Boca Chica
40N - zavodil.near // Quiz rewards for Binance AMA to onboard users
POSTs
Telegram News Channel - 161 (-16,15% // -31)
Twitter - 58 (-26,59 // -21)
Growth
Telegram News Channel ~ 4564 (+27,45% // +983 users)
Telegram ~ 8867 (+31,59% // +2129 users)
Twitter ~ 7281 (+14,87% // +943 users)
We did a big campaign with Binance, NEAR/RUB pair was added to the exchange.
Many users themselves voted for the appearance of such a pair on the exchange.
There was a webinar on the YouTube channel of Binance CIS, Vadim took part in it. We also encouraged attentive viewers with a special quest, it was necessary to enter a code phrase in our quiz and get a nice little prize.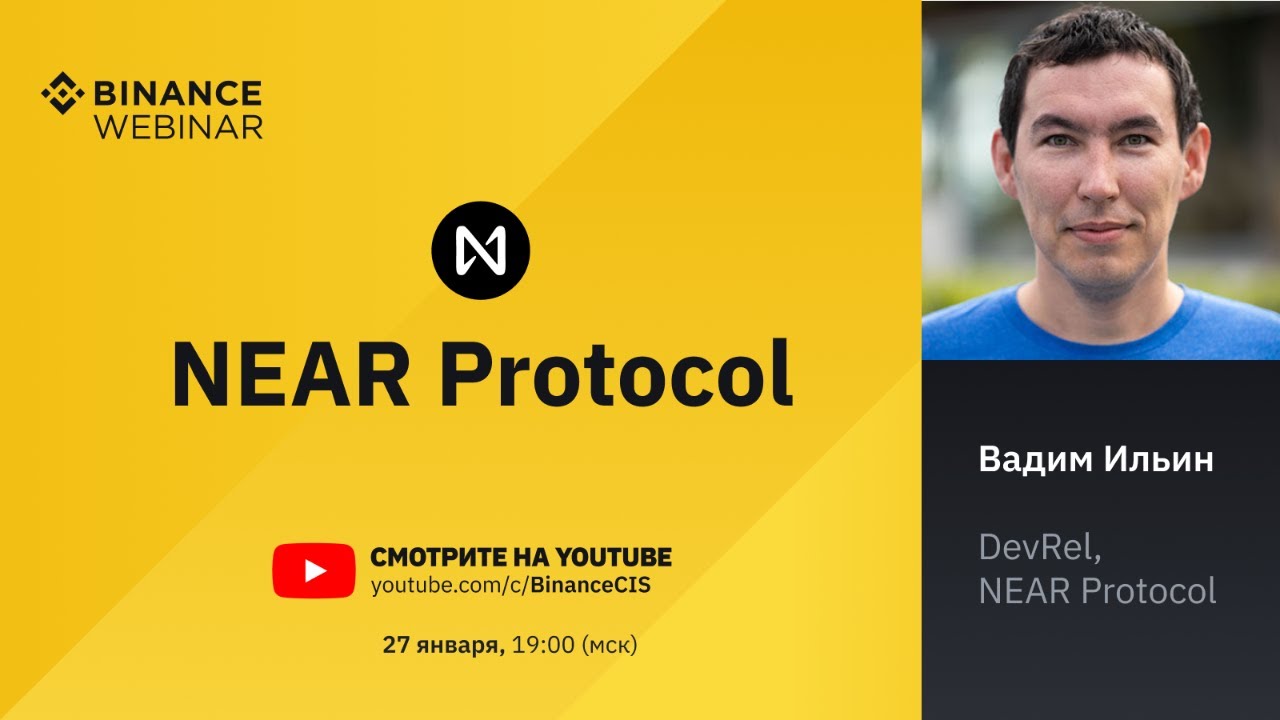 3 420 views
We also gathered all of our developers at the Incrypted online conference.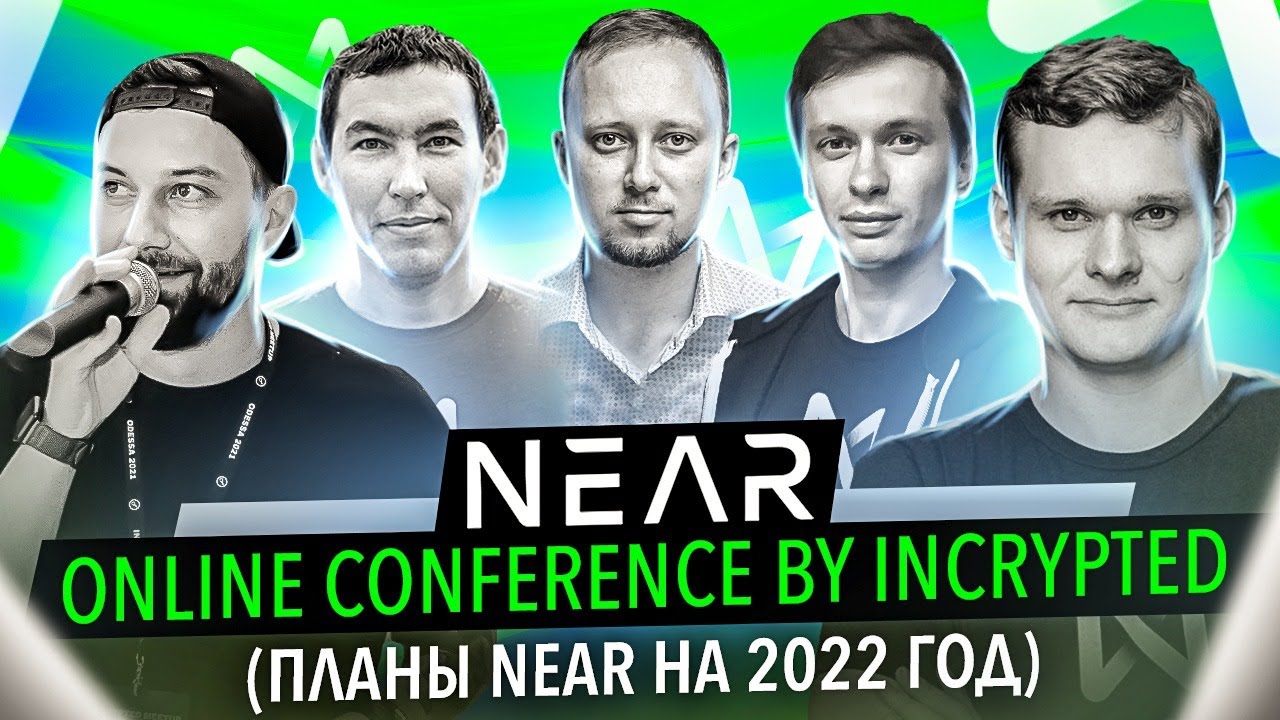 6650 views
What else I would like to say.
We also plan and are already in the process of reorganizing the guild, to involve our guys in other activities.
What problems do we face?
Because of delays in funding, we are currently unable to pay on time to those who worked in January. We are also unable to pay our Influencers according to our agreement.
Also Vadim has added 50N to the DAO so that we could pay Binance for the organization of the promo campaign.