Ghis is absolutely awesome. How does one apply?
Another Open call. Goodluck Guys

I'm interested in the opportunity, I am an active member in the ecosystem, you can check my stats in the forum here. I have experience in moderating. I worked with the metamon and 9ja musical as an intern. I would really appreciate working with you.
@Dedeukwu @JCB

https://docs.google.com/document/d/1v3a0UieuOJiAS2NeN5t1EqQoTGFVyw5f/edit?usp=drivesdk&ouid=110342561905569687035&rtpof=true&sd=true
@JCB please review my cv
Hello Good day I'm one of the member of F.A.G Filipino artist guild

and I'm doing actively on especially on Telegram and i make and create the conversation light and happy.
Focusing on your tele would be great. I would take this opportunity to be your mod in telegram if ever.
Hii bro, you can apply here in the forum with reasons why we need you and try add links if you can.
Ok got it bro, thanks, will do so
Hello, I am John Wike aka Li9htbulb. A musician, write, social media person and all round creative cool, crypto guy.
I am an active member at NXM, BeatDAO, ReggaeDAO & I also run and moderate the telegram of DAOLLYWOOD.
I have been active on NEAR since ending of last year.
It would be a great opportunity to work with C1 Guild as a moderator.
Hello,
I would love to apply for this post. My name is Mayowa 'Big M' Fatokun. I joined this ecosystem in December, 2021.
I am a seasoned musician, having two albums released already and going on to work with various artistes in the ecosystem.
I am currently a council member in BeatDao and ReggaeDao.
I am already used to the job descriptions of this vacancy and adding the C1 Guild to a list of DAOs I work with will be a great honour.
Writing has never been easy but the result is rewarding. It can be tasking but eventually when done, the results are satisfying.
Reports writing, Proposals writing and DAO Engagement are essential duties in a DAO and these are what i already do with BeatDao and ReggaeDao.
Thank you for your consideration, attached are samples of proposals and reports I have written.
Hello my C1 Fam.
I am Elkhush a fully active member of the C1 guild and also a moderator of Capital Guild community abuja.
I was onboarded Nov 2021 to the C1 community and have been contributing and building in and outside the C1 community, below are some projects I have been able to achieve on the quest of building myself and the web3 community at large:
With the support of C1 guild I proposed and successfully completed an onboarding event with the help of community members and moderators in Abuja the Capital city of Nigeria
This onboarding event gave birth to the present recently created community Capital Guild which myself @Sammiee and @Royaltyjoy are moderators of
I also hosted the C1 Tv workshop
I've also just created and minted a 3 songs EP with the C1 guild.
With a visuals for all three songs uploaded on the C1 YouTube page.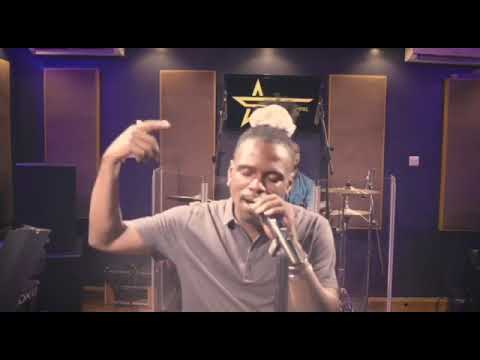 These are just to mention but a few of my journey so far but it reflects my mindset and purpose towards the Ecosystem which is to build and grow hence I have been learning and contributing to the community as best as I can.
I would like to be considered for the opening as
I have been an active and dedicated member of the community.
I'm enthusiastic and energetic
I have good people skills and I've had real time experiences of onboarding and teaching people web3 to best of my knowledge.
I also have experience with composing and organizing proposals for a community as I've had to practice with Capital Guild community.
I have more than 4 months experience in the web3 ecosystem.
Thank you and I look forward to also be a part of this fast growing community.
Good day moderators of the creativesDAO, council members of #creatives:c1-guild @JCB @Dedeukwu, members of the C1 community and everyone one here in this Forum.
I remain my humble self Chukwu Nduka Samson, Current discord moderator for the NXM, Council member of the CAPITAL GUILD, Community relational officer of the Near NFT week, an active member of the C1 guild.
As a discord moderator of the NXM I restructured the discord server created the verification system and have had Over 120 Members VERIFIED NxM

I also revived Trivia on the server and is been running

As council member of the CAPITAL GUILD:
I attend community calls, I prepare proposals and also submit reports and contribute by way of Ideation and execution of projects.
I have began Voting on Astro and also voting on community projects.
I started my web3 journey in the Near ecosystem and got onboarded Last Year 2021 through my participation in the Album lunch of SterryO [Approved] NEAR Reality onboarding seminar - #21 by Dedeukwu where I functioned as a planner and was the Host of the event/seminar.
I became fully involved few months after (January 2022) with my participation in the C1/NXM Abuja Tour Report from C1/NxM NEAR TOUR ( Abuja edition ) where I was one of the Team members in the tour alongside other guild members like Dedeukwu,JCB and Mr_Royalty, ELKHUSH

The event which gave me my first experience opening wallets and onboarding creatives, is also kept me active till date
I have introduced and taken up personal Projects:
I minted my first Audio NFT EP in the NXM Mintbase store
I went further to plan and deliver a seminar on web3 and importance of Decentralization also through the support of the NXM and it's council @Paul @Monish016 @bonepolice which some of them attended and contributed.

I introduced Project CTS C1 in the streets, a project targeted at discovering creatives from the streets in their raw form, Training them and grooming them in web3 and the vision of the NEAR ECOSYSTEM

I also attend the CreativesDAO community calls, that of NEAR Protocol Nigeria the NXM and C1.
I attend Twitter spaces, AMAs, Physical and Metaverse events.
Some members I have personally onboarded: @osyphotos @Saintvic @Dera @Artlamishi @Emmanueluseh
Just to mention but a few, as all of my projects have been an onboarding opportunity, Through personal projects and community projects.
C1 guild is been a Home to me and so have its activities and affairs been of my interest and upholding, I have had guided tutelage from its council members and have closely worked with its Co-founder Dedeukwu, I am not new to community moderations, project proposal/community monthly Reports and I believe I will function in the capacity of a moderator in C1 by bringing in my experiences around the ecosystem while better improving my services in the C1.
I believe in community, I believe in Team spirit and I also believe in the vision of C1 in the Near Ecosystem.
I hereby present my self for consideration to serve in the capacity of a moderator with the C1 guild.
I am CHUKWU NDUKA SAMSON, I am glad to be of service and I will continue to serve.
Thank you
hello, i'm reespect, i am a member of the c1 guild amongst others. i have been an active member of the community since february 2022 and believe i am suited for this role because i understand the vision of c1 guild and near as a whole.
i have worked as a secretary at the dedeukwu shryne and i'm currently building a community of my own: reespect's people
outside of the blockchain, i have handles roles similar to moderating like operations management:
this opportunity would allow me further add value to the ecosystem while learning some more.
Hi Good Day Fam, I am Ligaya and loved to try This Open Call.
Here is The Brief Summary Of my Profile here in forum.
Profile Summary
And Also some Of My Writings about Proposal and Report Here in Forum.
Summarize Introduction
Graffiti Dao Written Proposal and Report.
Approved Funding Proposal
Written Report
Filipino Artist Guild written Proposal And Report
Report
Proposal
Hype Dao Written Proposal (HyperLink)
Overview
I also writing Overviews of Proposals needed in dao where i am Working.
Yes maybe I am a Council of other Dao, but i have Time management for everything and giving my best And all my knowledge to help the Dao and the Community.
I am also the One who Write poll and cfc of Graffiti Dao and F.A.G and sometimes Helping Hype Dao For poll and Cfc Too.
I am happy with all my work and Loved to participate.

I also a Bounty hunter here in Forum and Managing Social media Accounts Sometimes If needed.
Thanks for this open Call and Goodluck Guys

Hello C1 Guild,
My name is Ledum Peter.
I have been in the NEAR Ecosystem for over 5months and I am very informed about the networks and projects on its Network. I also engaged in the Community management Mentorship from Open wen sandbox.
I have also created engagements on different crypto channels and I worked for ActivADA, a project on the Cardano blockchain as a Community Manager before we lost contact with the team due to the war in Ukraine. It was their country of residence.
Link to the telegram channel: here
I am a genuine person, you can check my profile here. I am good at writing and I still learn about writing and research. I am willing to take on all the tasks stated here and I have experience minting NFTs. I also learnt about creating CFC.
I am also a very fast learner making it easy for me to navigate through experiences and also relate the experiences to other people by guiding them.
This is a link to my telegram: here
This is my Username on Discord: Ledumptr
#6732
I would be glad to join C1 Guild as a Moderator.
Kindly regards, Thanks
Hello C1
My name is ENYI, current strategy and activity curator for the ILLUMINA DAO. Outside of NEAR I am a writer, thinker, innovator and programmer, I have worked with various software engineers in developing interactive content. An example is a conclave for graphic designers which I built with a colleague remotely, here is the website below
It has been a couple months of my being in the ecosystem and I have studied the mantra of the C1 guild before applying and I see a lot of ways through my discord moderating service would make a whole in terms of the value which I am going to bring to the C1 team. Engaging the metaverse and also meeting everyday creators with expression avenues would be the sole mantra of my moderation of the C1 Discord server.
I have a host of applicable ideas to help the C1 community attain further recognition and interaction within the NEAR space.
Y'all can check my governance profile for a little of the activities which I have engaged in so far. I look forward to taking this position and contributing in diligence and service.
Peace fam
We have had enough time to review the application for the call for C1 Guild MOD, it is with great excitement we announce that @reespect has been chosen for the position.
Please check your Telegram DM for proper updates regarding the new roadmap for C1 DAO and Chapter One Global Charity Foundation.
Tagging @JCB
Congratulations fam

i'm very excited about this!! thank you so much for the opportunity​

Congratulations @reespect this is well deserved and I believe we will grow and build greater with you as C1's new Moderator. Can't wait to continue this journey with you



thank you so much. i truly appreciate this​

Congratulations @reespect​




thank youu very much​