Hello @creativesdao-council , thanks for hard work !


Title: fraDAO - FUNDING PROPOSAL FOR JUNE - 2023
2023 Q2 council:
@frado frado.near
@narau narau.near
@PatriciaB pbborges.near
@Roberta_abinader roberta_abinader.near

BACKGROUND INFORMATION
DAO introduction:
(Explain in detail about your DAO, what purpose it solves, what will the community be like and what are you trying to build.)
fraDAO:
A community in the NEAR ecosystem, which includes and gives access to elderly and middle-aged women artists, taking them out of the technological, digital, social, and financial vulnerability zone.
Our Mission?
Building a female digital space in the NEAR ecosystem and
creating self-sustain project in NEAR ecosystem, incubating farms, health care companys.
Vision?
Include women artists in a decentralized web community to make them digital protagonists within the NEAR protocol and onboarding farms, big communitys and health care projects
our Archetype?
Creator, Caregiven, outlaw and want be a Hero project.

Why team is best for the funds ?
Ana Clara Araújo
Profile - Narau - NEAR Forum - narau.near
Hey, everyone! I'm a Brazilian Master in biomedical engineering and I work with medical image reconstruction, design of human body and prosthetics 3D models, and 3D printing. This career segment guided me to the arts and since 2016 I work with digital painting. In August 2021, I started studies on human portraits and botany. I joined the NEAR community in November 2021 through the fraDAO group in an NFT Experience Design workshop, where I learned about NFTs, platforms and cryptocurrency transactions. In April, I was invited by fraDAO to teach about advanced digital painting in Photoshop. Recently I gave a Blender workshop for beginners to our members and we're now collaborating in the dev of NEAR Hub spaces.
dizzy:
PATRICIA BORGES
Profile - PatriciaB - NEAR Forum - pbborges.near
Graduated in Architecture and Urbanism, she studied in the Australian Center For Photography (Sydney-AU), at IED Instituto Europeo di Design (jewelry design), at International Film Academy AIC (cinematography and screenplay). Patricia attends classes at Parque Lage School of Visual Arts since 2015.
Awarded at the art biennials of Florence and Rome. Her work has been featured in numerous publications and exhibitions; it is part of relevant private and museum collections. Recent exhibitions include Le 228e Salon des Artistes Français, Grand Palais - Paris (2018), Tokyo Art Fair - Japan (2018), Circuito de Arte Contemporânea de Curitiba - Brazil (2019), Luxembourg Art Fair (2019), Photo Israel - Tel Aviv (2019), Society of Scottish Artists Annual Exhibition - Edinburgh (2019 and 2021), Festival de Tiradentes - Brazil (2020), Triste Photo Days (2020), Copenhagen Photo Festival (2020) and Artexpo N Y (2021). In 2021 she received Julia Margaret Cameron awards in 4 categories, her works were selected for FIABCN (Barcelona), COCA Project (Rome) and A Quiet Scene at Los Angeles Music Center (EUA). In 2022 Patricia Borges participated in group exhibitions at the MAUC Ceará University Museum, in Rome, Milano and at Correios Cultural Center - RJ.
dizzy:
Frado - frado.near - frado.com.br
Frado has been dedicated to the arts since he was a child. Born, in 1979, in Rio de Janeiro – Brazil, in a collaborative environment, as his parents, in addition to being married, worked together at Ag Comunicação Visual, where they developed Public Relations, Graphic/Visual Arts and Special Projects. At the age of 5, he started playing the guitar and never stopped, always curious about how the world works, he became a multifaceted artist and self-taught in various topics, where he found the academic school super uninteresting. It's natural research, as it is used in the objectification of ideas into something concrete in Music, in various forms of Arts, Architecture, Electronics, Sound Art, Art installations, Video Art, inventions, Virtual Reality (VR), philosophies and branding.
His ART devotion, resulting in 2022, won 2 Golden Lions in Cannes in collaboration with Tátil Designer in Carnaval do Rio Brand, the same partner developing in Rio 2016, The Paralympic multisensorial sculpture.
Techne is a worldwide and ancient word (in ancient Greek: τέχνη). Objectifying in various media, different materials and analog and digital platforms has always been its quality. Restlessly, he continues to objectify his path and the world around him, in real and Virtual (VR).

Roberta Abinader
@Roberta_abinader | roberta_abinader.near
Roberta Abinader, is a Dentist graduated in2022 from The University of Nova Friburgo with specialization in endodontics in 2008.
Currently, studying medical administration in Mohawk College - Hamilton ON Canada, studying blockchain in the area of health care interested in developing dapp in NEAR and expand the ecosystem in the area of health and infrastructure, her collaborations in fraDAO was
Art Director and conception, she created an art direction, podcast, Color Palette, Art Direction Guidebook, Drawings, Painting, Various Calls and Physical Encounter, during NEARHub metaverse creation.

Achievement information about the DAO
What has your DAO achieved till now as a community? Quantitative and qualitative information.
fraDAO was founded in november of 2021.

Content and Social media stats (web2/web3),
Instagram: @fra_dao
Twitter: @fra_dao
Tiktok fraDAO (@fra_dao) | TikTok
Reddit: https://www.reddit.com/user/fra-dao
Linkedin https://www.linkedin.com/company/fradao/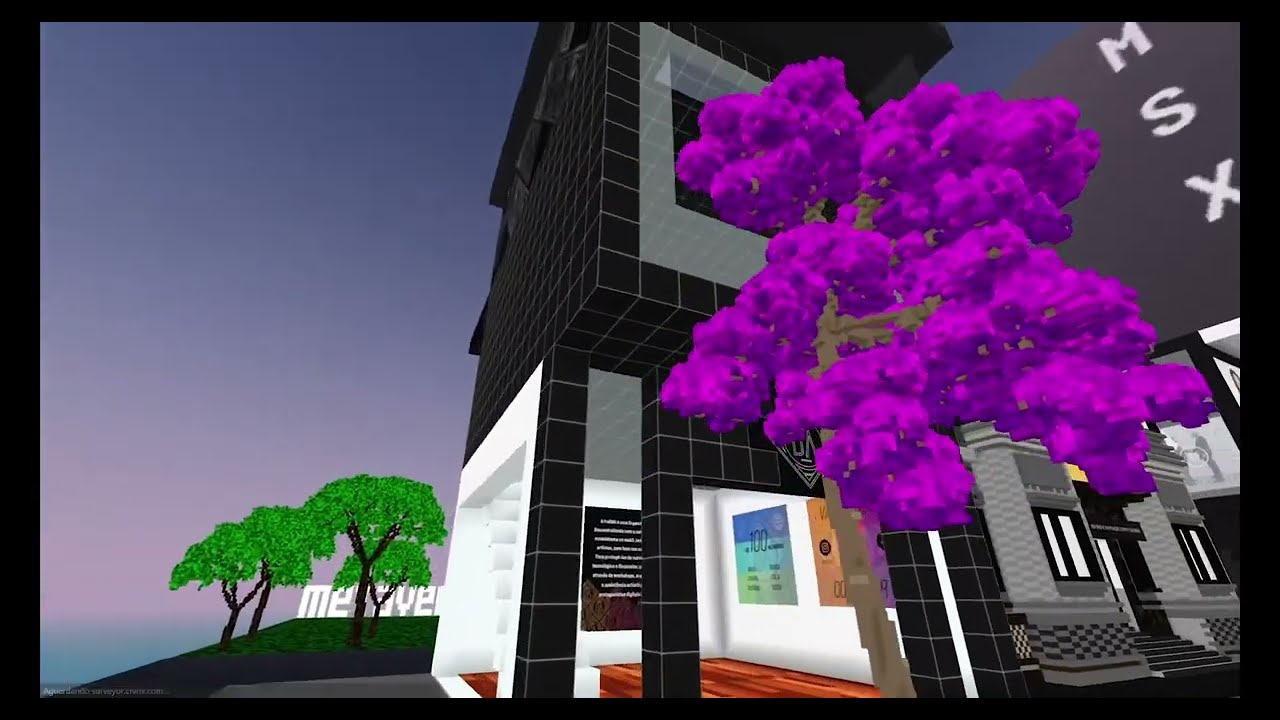 We were invited to participate in youtube LIVE with the XYZ Museum and SESC( a very important comercial association in Brazil link: https://www2.sesc.com.br/portal/internacional/us ), in addition to giving a lecture at Rio Innovation Week ( a big event in Rio de Janeiro link: https://rioinnovationweek.com.br/ ) , which ended up generating more material for promoting FraDAO on Instagram.


Share the number of proposals created:
In creativeDAO, From February 2021 until now we created 9 approved proposals.


How many councils:
04 council, changing in quarters.


size of community:
81 in activity and total 90.


number of NFTs in mintbase:
music= 659 NFTs;
2D= 1080 NFTs ;
3D= 293 NFT;
PARAS: 1300 NFTs

events done in metaverse:
01 - Cryptovoxel - fraDAO Gallery
02 - fraDAO art festival at NEARHub
01- NEARHub classroom for Experience Design for NFT

Genre - What category does your DAO fall under?
Art - Generative - 3D - A.R.- Metaverse - Audio – Education – Tokenomics -


Impact
What kind of impact is creating or is on the track to create ?
Social, Technological, educational, cultural and economic impact, for the community and ecosystem
In Q1 fraDAO begin to incubate a big farm in Brasil " Fazenda Cosmica" and " Casa Cosmica – Restaurant and Co-working" in São Paulo, creating a Token "COSMO" and will onboarding 500 new member in 2023,create self-sustain projects and create economy activity using NEAR Protocol.
Our mission is including and give access to elderly and middle-aged women artists, taking them out of the technological, digital, social, and financial vulnerability zone, since December 2021 to woman in Brazil, Canada, Italy, Russia, Portugal and collabs with Ina DAO, fra DAO, Hype DAO, Family DAO, Graffiti DAO, Afrostar in NFT Collaboration project.
In addition to taking female artists and technologists between the ages of 30 and 91 out of the zone of vulnerability and ostracism, we were able to disseminate the information to relatives, children, husbands, and grandchildren.
We have noticed that the ladies are more productive; there are artists who have already made more than 1000 NFTs in 3 months, in PARAS.
We were invited by the international event, ambassador of NFT Brasil "2023", NFT RIO, Smart Summit 2023, Rio Innovation Week, to give lectures and pitching about DAO, about fraDAO within NEAR, and metaverse (we use NEARHub).
Likewise, we show that the social and economic impact can be circular and not only pyramidal. Furthermore, we practice the circular form.
We believe that thinking about, incubating big communitys, workshops, artistic grants, outreach, governance, assistance, social responsibility, education, and projects that embrace art, mixed with infrastructure projects, are the path of fraDAO. We want our projects to circulate in the ecosystem.


Roadmap:
Workshop of metaverse builder in NEARHub – April
Incubating a big Farm "Fazenda Cosmica" and "Casa Cosmica – Restaurant and co-working" onboarding beteween 100 to 500 new members
Create a Token "COSMO"
Create a Farm of Cosmo in Ref.Finance
Workshop of Artificial Intelligence and Augmented Reality.
Dev 03 Dapps (one creative, one of infrastructure and one of music)
Incubating a Odontology Office
Artistic Fellowship
collab and develop projects with other DAOs of other countries
Continuing fraDAO art Festival in Metabuilder experiences inside NEARHub
Workshop of Music Dapps – Endless.
Become an investor in dapp endless.fm - partnership already happening with the founders
DEV Dapps of healtcare

DAO's Milestones for proposal :
DAO Creation, November 2021
In CreativeDAO we had 9 approved proposals and 3 by Marketing DAO.
We host a web server and created a fraDAO.xyz site
Social Media creations and engagements.
Experience design for NFT, Creative workshops, art festival, artistic and technological supports for the community
Created 2 tokens: fraDAO and COSMO
marketing projects
Afrostar collab project
Hype DAO, Family DAO, Graffiti DAO and Afrostar in NFT Collaboration project.
Community creation and supporting of artists
Created an art festival at NEARHubs.
We had more than 5000 mints(PARAS and Mintbase) and more than 2100 NFTs

II. PROPOSAL
Project 1
Description : Incubating a big farm and creative co-working community for self-sustain project
(fraDAO invested, creating a COSMO -Token; Keypom service, $200 NEAR to onboarding in May 100 – to 500 new member of the Farm "Fazenda Cosmica – Amparo(Farm) – São Paulo" and " Casa Cosmica Restaurante e co-working – São Paulo - Capital
Leader and co-founder of Farm: Bruno Paschoal
https://www.linkedin.com/in/brunopaschoal/
https://www.instagram.com/bpaschoal/
Restaurant co-founder: Barbara Marra
https://www.instagram.com/barbaramarra/
https://www.instagram.com/cosmicacozinha/
Wallet: cosmica.near
social media:
https://www.instagram.com/fazendacosmica/
https://www.linkedin.com/company/fazendacosmica/
"Fazenda Cosmica is a Brazilian ambasador place of the "Kaospilot" is a world-renowned self-governing school for creative leadership and meaningful entrepreneurship based in Aarhus, Denmark.
Founded in 1991, "Kaospilot" named as one of the world's 10 best schools for innovation and entrepreneurship by FastCompany.com.
https://www.linkedin.com/school/kaospilot/
Expected outcome:
Onboarding 100 to 500 new member
Circular economy with COSMO token and NEAR Token
Governance of the farm delivering experiences for the sale of natural edible products, healthcare services, art festival, restaurant, lodging, weddings, rentals, lodging, corporate events, artistic residence, creative communities that will be paid in token cosmos.
Creative workshops using NEAR dapp
Choice 02 members more engaged in event mint workshop to an Artistic Residency creating NFTs for accelarate the cosmica community (Music, Graphic Designer for Treasure hunting, podcast , NEAR Content, 2D and 3D Objects
Workshop in NFT creations and music production (Music, 2D, 3D and utility)
Using NEARHub experience to re-create a Farm details.
NEAR Tickets and COSMO Tickets (Festival and co-working)
Cripto Vegan and VEG Restaurant "Cozinha Cósmica" only accepting NEAR and COSMO (only membership with NFT Utility token - in São Paulo Capital)
Placing NEAR Creative Workshops and Hackton, using co-working space
Be honest and responsible in creating enriching proposals to continue accessing the NEAR Foundation fund system and collaborating with NDC
Promote the NEAR brand with projects of excellence, low transaction costs and neutral carbon
Let our bounties on the creation of the workshop manuals be fought over by the community
pass all the necessary information for the creation of the experience inside NEARHub, NFT Marketplaces, Music Stream, endless.fm and astroDAO
Activities & timelines:
Creating new wallets using fraDAO pdf method in Keypom Drop ( Middle of May – Meeting /* opening party )
*opening party with creative workshop attractions, only those with a NEAR wallet get in. Door onboarding using Keypom
Treasure Hunting with 3 QR-Code for free Drink( Gin and Water )
Overview about NEAR Protocolo, NEAR Wallet and Staking (Middle of May – Meeting /* opening party )
Workshop How to minting in PARAS, Mintbase and Apollo 42 overview(Middle of May – Meeting /* opening party ) 6 hours workshop how to create a NEAR Wallet and COSMO transfer. 2 Hour of POAP NFT and printing QR-code art 2 Hour of ART NFT how to mint in Mintbase and PARAS
2 Hour of music NFT using mintbase and PARAS ( Online)
2 Hour how to creating a Treasure Hunting, printng and hidden QR-Code
Workshop how to create music using endless.fm (online )
02 Artistc Residence in creation to accelarate graphic arts for future Treasure hunting, POAP, Utility token, Visual Arts for membership NFT, NFT Gifts, audiovisual explain how to use artistic using NEAR Protocol to NFT Utility creation and the importance of this membership NFT. The voice and visual asthetic for the community comunication.
Budget:
6 hours presential workshop with team(Door entering) + many Hours in telegram and whatsapp how to create a NEAR Wallet and COSMO transfer, to new member) minimun 100 members, maximun 500 with 0.3NEAR
Value: 400$ USDC.e cosmica.near

2 Hours – Presential Workshop of how to create Utility NFT, POAP, printing and dynamics example.Value: $ 300 USDC frado.near

2 Hour of Presencial ART NFT how to mint in Mintbase and PARAS
Value $ 300 USDC frado.near

Workshop how to create music using endless.fm (online)Value of supporting video value: $300 USDC frado.near
Value of online workshoping during 5 Days : $500 USDC @ frado and @estheriorizada

Graphic Designer for all initial pdf workshops and QR-code signs and visual language: $ 500 USDC cosmica.near

Art Direction for new 2 Artists from "Fazenda Cosmica Community" artistic residency: $300 USDC.e frado.near

Bounty community for 02 Artistic Residency (several audio and Visual art creation for create aesthetic language of governance project) each $450
Value: $900. ( will create the community wallets and choice the more engagede and art ambassador, after workshops)

total $ 3500 USDC.e

Project 2 : Council Work
Description :
fraDAO infrastructure, administration and marketing
Expected outcome:
we want to prioritize the projects

Integrate with the ecosystem, creativeDAO, NDC in call and workgroups, collaborating with regional ideias.

Involve the community more in the creative projects and benefit the active participants

keeping the social media alive

share governance

Supporting our incubation partner "Fazenda Cosmica" " Cozinha Cosmica" "Casa Cosmica"

Teaching @Roberta_abinader in council position with videos, calls and teaching council steps in telegram group. We began in April. @Roberta_abinader is mother of overage gustavoacnori.near, he´s participating in creative project, so talented guy.

Activities & timelines:
Create new wallets (April - May)
Scheduling calls and physical meetings with council and community to creating strong ties in the community (May - 30 Jun)
NEAR forum activity, create propose, create a design view our roadmap, report and coordination in bounties.
Physical meeting to DEV NEAR Dapps (Jan - August)
New incubations partner
share guidelines of projects to fraDAO community for Artistic Residency
Budget:
$80 USDC.e Perpetual Mac version of Filmora team edit. fradaomarketing.near
2x $300 USDC.e to keep active in our social media, working in one social media during a week. During 2 months.
total: $600 USDC.e fradaomarketing.near
$820 USDC.e to council member to split between patricia borges, Narau, Roberta and frado. If someone not working, not receive.
total council: $1500 USDC.e

What is the DAO's goal or objective?
During this self-sustain project we intend to share our knowledge to incubing, during 2023, a big FARM called " Fazenda Cosmica" – Amparo - São Paulo
Link: https://fazendacosmica.com.br/
The cosmica farm is opening a branch in the city of São Paulo in a super localized neighborhood called Butantan, the idea is to create the Cosmica club.
What is the Club Cosmica?
A club that promotes events, experiences and connections for its members and brings benefits and discounts on the services of Club Cosmica.
Who is the club for?
People who value true connections, wellness experiences, and new ways of working
People who are progressive, inclusive, and unprejudiced
People who already attend the Cosmic Farm and Cosmic House
Club Membership Benefits
Discounts on all services of the Cosmic Group
Access to exclusive events and experiences.
Reserve events and experiences firsthand.
Earn 24 free day passes for use at the Cosmic House or Cosmic Farm for you and a companion of your choice.
Connect with other Cosmic members on our online platform [coming soon].
Purchase up to 3 membership NFTs at 30% off to gift to friends (must be approved before activating).
Get to know our properties and see the benefits in each one
Cosmic Farm
10% discount or 10% cashback in Cosmos
when booking chalets
when renting spaces for parties or events
in our restaurant
on catering services for parties or corporate immersions
on experiences sold on the Cosmos platform
Exclusive experiences for members (at least 1x per semester).
Free day pass for you and a companion (24 per year)
Cosmic House
Access to the Cosmic restaurant at Casa Cósmica and Coworking space
10% discount in Cosmos for the services of the house
Up to 24 daily passes (to be shared with Cosmic Farm) to use common area of the Cosmic House for individual work sessions, collective work sessions with other members, or meetings.
Exclusive events and experiences for members
Want to join?
To become a member, you can buy your membership directly from us or through the referral of a person who is already part of our network. In both cases, you must be approved as a member first.
To do so, please fill out the google form. We take up to 15 days for approval, although most of the time it will take less time.
Tell us about yourself. What would you like the community to know about you?
What is your most relevant experience and how can this contribute to the community?
What is your main interest or hobby, and how can it add value to the community?
How do you present yourself at social events and what do you look for in personal and professional connections?
How would you describe your approach to working in teams and collaborating with others?
What is your vision for the future of the community and how do you hope to contribute to achieving it?
Why do you believe you would be a good addition to the community and what is the main value you hope to receive from the community?
We value funds and want to preserve awareness in the development of creativeDAO. Our intention is incubing self-sustain projects in infrastructure, also to create Dapps in the next quarter, we are studying and getting certified for this to happen.I am concerned about the lack of marketing funds, they see passion project but there is no one passionate about working for free in our community, and it ends up crashing as we do not apply pyramid schemes or exploitation to our members but the circular concept of web3.
We want to keep our social media alive with someone taking care of each one on a weekly basis. One of fraDAO's value is to never exploit a member. We have to take care of the branding of fraDAO and the NEAR Protocol, quality above all.
We want to maintain the great relationship with NEAR Hubs and seek more DAOs to do joint actions and become a self-sustainable DAO

Roadmap to reach the goal
week 01 : Create all PDF material and video supporting, Graphic designer sprint and create all account paying fees of service in Keypom and Sartori.
incubating share informations and supporting governance with "fazenda cosmica team"
week 02 : Share PDF material with community and begin onboarding via telegram and whatsapp.
Organize phisical enconteur at: St. Hilario Magro Junior - Butantan - zip code: 055505-020
Beging all Phisical workshop.
frado did this workshop many times, check our REPORT.
Choice 02 artists to artistic Residence.
Begin Art Director and show the strategy and examples of creations to 02 choiced artists( more engaged in workshops, with more social media visibility and talented)
incubating share informations and supporting governance with "fazenda cosmica team"
week 03 : @frado and @estheriorizada will began to explain how to produce music using NEAR endless.fm music dapp, sharing videos and 5 Calls(Jitsu) explaing and supporting in Telegram Workshop Group
incubating share informations and supporting governance with "fazenda cosmica team"
week 04: @frado will check all session created in endless and help to mix and mastering them. Begin Mint proccess in mintbase.
Checking all material created in Residence and begin to send the utility NFT and governance NFT to all membershipping
incubating share informations and supporting governance with "fazenda cosmica team" and recall if someone have issues about how to mint or creating token, in community group.
week 05: begin REPORT with photos videos and minters.
incubating share informations and supporting governance with "fazenda cosmica team"
Final sprint of art directon for artistic Residence Results.
week 06
Checking all results of the artistic residence and done all asthetic and visual language creation, to share withith i.
Explain to "fazenda cosmica" last information to self-sustain project.

How is the longer term goal divided into milestones making the DAO reach there?
How is the long-term goal broken down into steps for DAO to get there?
With quality projects that respect all the standards and constitution of NDC, CreativeDAO and the NEAR Forum. In the long term we want to have a series of creative Dapps, represent NEAR at the NFT Brazil in São Paulo during the Biennale, we were invited to be an ambassador for the event.
We have a team of brilliant people with great character, that makes all the difference, we are here to do our best and not to do the project anyway and get the funding, we have accessed funding in the past and we know exactly about the tickets and how hard it is to get funded, so we are conscious to always praise NEAR in our very well structured and complex projects.
We will be incubating the cosmic farm and we are already in contact with all the steps for the execution of the project, since January I am in contact with Bruno thinking about all the details of the execution.We love complex projects of governance, art, technology and branding.

What will the community or the team members' role be?
The role of the community of the new incubated community of the " cosmic farm" is that they leverage the spaces of the farm, the cosmic house(co-work and restaurant) creating their own experiences and make NEAR facilitate their governance process, since the NEAR token and COSMO will be used to make all the financial transactions. The team members are people who already work with this even with a higher degree of complexity, in this case the co-founder of the farm is
Masters in Law and Development and Public Policy, with additional training in design-thinking at the HPI School and stints at institutions such as USP, FGV, Sciences-Po, Berkeley, Yale, and Hertie School of Governance. I was a DAAD-PPGG, FGV (Mário Simonsen) and Carlos Chagas Foundation scholar.
Has extensive experience with research, strategy, innovation and trends for companies in different segments (Itaú, Waze, Whirlpool, Nike, among others have been clients). Specialist in qualitative research and analysis, conducting interviews, focus groups, among other methodologies. I also conduct and analyze quantitative data, conduct surveys, trend identification, among others.
I also have experience as a facilitator of planning and ideation events and workshops, especially for third sector organizations, academia, and entrepreneurs.
Currently, Bruno is the administrator of Grupo Cósmica and Fazenda Cósmica (Amparo/SP), where I live with my family and produce corporate immersions, events, among other things.
We are focused on involving the fraDAO community to pass all our knowledge and make them self-sufficient by next semester. We are here to do our best for the ecosystem, enjoy!

Total order number:
$5000 USDC.e or DAI
DAO on-chain address (destination wallet): fradao.sputnik-dao.near
Thanks
Frado, Bruno, Group Cosmica and the fraDAO community
[/details]