Target Wallet reynajperdomo.near
Soma sessions: supporting wellness in digital collaborations with body-mind-spiritual practices. Alternating Teachers every month.
Starting the third week of July GYROKINESIS®, 1 session per week. 4 sessions $200
Proposal open Soma sessions
Starting in July *( GYROKINESIS® )
Allocate 50$ per class. One hour or 45 minutes session, 1 session per week.
Suggested: the teacher needs to place a post on dance-tech.net Members (5,544) and movimiento.org Members (6,121) and all networks: Kernel, Creatives DAO etc.
All posts and advertising will have credits and links for MotionDAO and Near Foundation.
Alternating teachers every month.
July, third week: (day to be announced)
GYROKINESIS® The Art of Exercise and Beyond (Yoga for Dancers)
with REYNA J. PERDOMO
The method is based on basic principles of gymnastics, dance,
swimming, ballet, tai chi, chi-Kun, acupressure and yoga.
This method proposes comprehensive well-being, through elegant
circular motions connected with rhythmic patterns of breathing.
BENEFITS.
Among the benefits of practicing GYROKINESIS® are:
• Helps release the body from stiffness, pain and restraint.
• Improves joint mobility, alignment and strengthening of the spine.
• Creates elongation and toning of the muscles.
• Improves muscle contraction, extension, flexibility and endurance.
• Increases blood circulation, lymph fluids and energy.
• Increases coordination through neuromuscular regeneration.
• Stimulates and strengthens the nervous system.
• IT HAS BEEN PROVEN TO BE THE BEST METHOD TO MAINTAIN MOBILITY AND CORRECT POSITION OF THE PELVIS, AS THE BASE FOR MOVEMENT.
• It promotes release from stress, increased vitality and a general sense of physical, mental and spiritual well-being.
TRAINER Reyna J. Perdomo, Certified Teacher Trainer with Juliu Horvath, at the GYROTONIC Educational Center, Bad Krozingen, Germany.
Professional dancer and choreographer of modern dance with more than 12 years of teaching and practice working experience throughout The Netherlands, Germany, Spain, France and South America.
For more information, reynaperdomo@hotmail.com Follow Reyna on Facebook, Twitter, Instagram @Gyroymas @embodied_balanced_flow
For more information on the method, please visit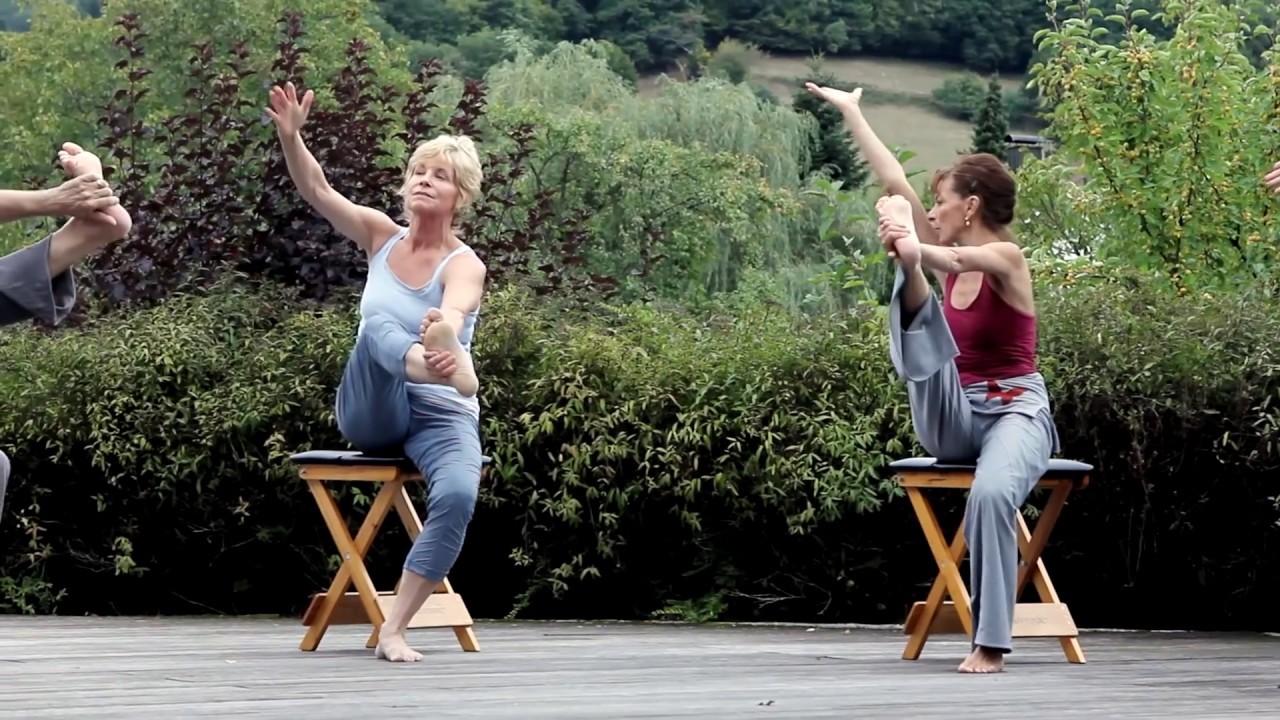 GYROTONIC (GXS) AND GYROKINESIS ARE REGISTERED TRADEMARKS OF GYROTONIC SALES CORPORATION
AND ARE USED WITH YOUR PERMISSION