Our work with Influencers in July 2022
Date | Site | Link to Post | Number of Views
Incrypted
|5.7|Вечерняя подборка новостей - Онлайн-хакатон Web4 от NEAR. |18 100|
|8.7|Cornestone — новый уровень управления от Near|16 900|
|8.7|Вечерняя подборка новостей - Cornestone — новый уровень управления от Near |18 600|
|11.7|NEAR Space — уникальное место от NEAR для конференции EthCC|15 600|
|11.7|Вечерняя подборка новостей - NEAR Space — уникальное место от NEAR для конференции EthCC|17 300|
|14.7|Какие блокчейны выживут на медвежьем рынке?
(Обсуждаем с Zavodil из NEAR)|19 400|
|14.7|Вечерняя подборка новостей - Какие блокчейны выживут на медвежьем рынке?
(Обсуждаем с Zavodil из NEAR)|18 400|
|15.7|Викторина от NEAR|16 200|
|15.7|Infura добавит поддержку Aurora|16 200|
|15.7|Вечерняя подборка новостей - Викторина от NEAR + Infura добавит поддержку Aurora|17 400|
|19.7|Онлайн трансляция NEAR Space от NEAR|15 600|
|19.7|NEAR интегрируется с кастодиальным провайдером BitGo|15 400|
|19.7|Вечерняя подборка новостей - NEAR интегрируется с кастодиальным провайдером BitGo|17 400|
|22.7|PembRock запустили фарминг в основной сети NEAR|14 100|
|22.7|Вечерняя подборка новостей - PembRock запустили фарминг в основной сети NEAR|17 200|
|26.7|Aurora запускает Vote|14 800|
|27.7|Incrypted нода на Near|14 300|
|27.7|Вечерняя подборка новостей - Incrypted нода на Near|16 600|
Moni Team
01.7 Хорошего дня, Гем Сити! — NEAR манит хакоров |2259|
04.7 Хакатон NEAR Web4 c призами! |2098|
08.7 Cornerstone – краеугольный камень DeFi |1843|
11.7 Че, не хочешь $NEAR на халяву? Ща раздадим! |2720|
12.7 Хорошего дня, Гем Сити! — Че, не хочешь $NEAR на халяву? Ща раздадим! |2006|
13.7 Хорошего дня, Гем Сити! — Че, не хочешь $NEAR на халяву? Ща раздадим! |1906|
14.7 Хорошего дня, Гем Сити! — Че, не хочешь $NEAR на халяву? Ща раздадим! |1837|
15.7 Хорошего дня, Гем Сити! — Че, не хочешь $NEAR на халяву? Ща раздадим! |1816|
16.7 Фармим бабки на выходных (конкурсы и развлечения) |2123|
18.7 А Джипеги…все падают и падают |1929|
18.7 PembRock: Фарминг на NEAR |1906|
18.7 Забираем награды за конкурс с NEAR! |1791|
19.7 Хорошего дня, Гем Сити! — Забираем награды за конкурс с NEAR! |1914|
19.7 Вы билдите?…Нет, только хакаем. Некрасивое… |1766|
25.7 Открываем новые горизонты крипты (тестнеты, тестнеты, тестнеты) |1710|
25.7 Застейкай свой голос в Aurora+ |1597|
29.7 TestNet-Boy #:2 Проходим тестнет WOO DEX на NEAR |1597|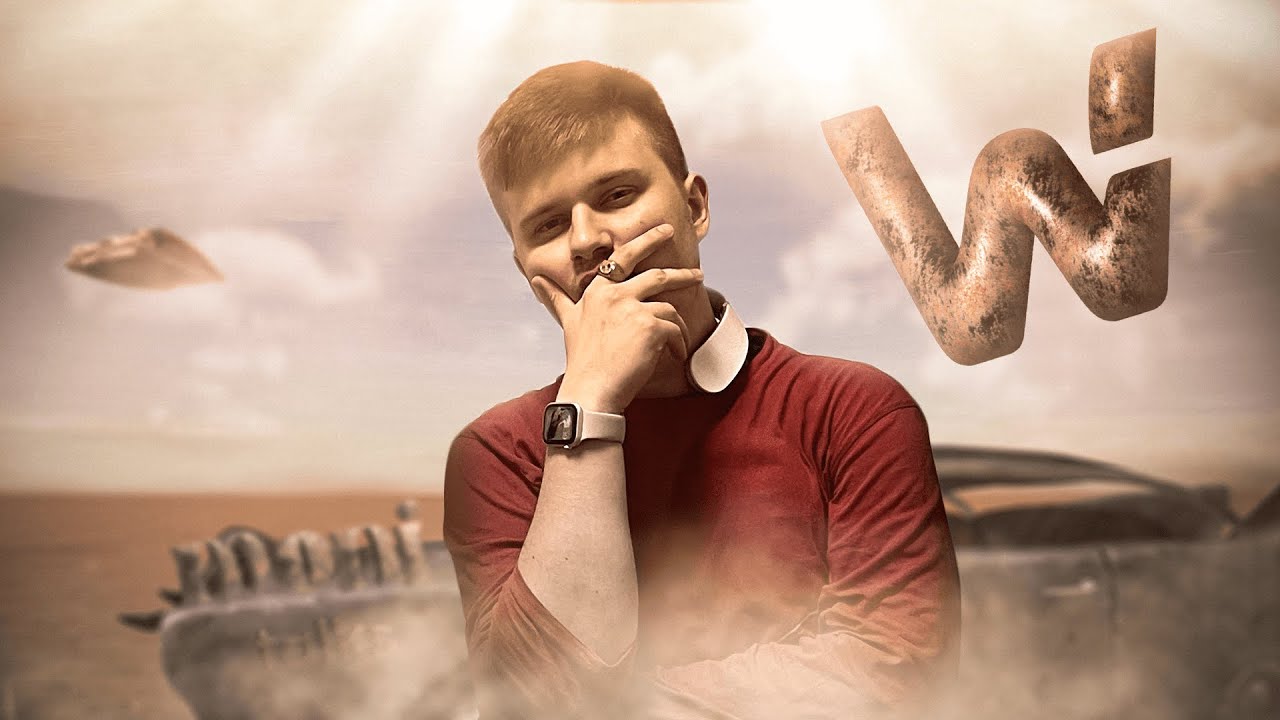 30.7 Хорошего дня, Гем Сити! — TestNet-Boy #:2 Проходим тестнет WOO DEX на NEAR |1511|
31.7 Хорошего дня, Гем Сити! — TestNet-Boy #:2 Проходим тестнет WOO DEX на NEAR |988|
July 2022
Articles
Our blog
Будущая концепция развития Фонда NEAR
NFT на NEAR: что ждет NFT в будущем?
Итоги июня с NEAR: Armored Kingdom Милы Кунис, Consensus, Multichain и многое другое
Сообщество NEAR в центре внимания: будущее сообщества NEAR
Фарминг чистой ликвидности от Burrow
AMA-сессия NEAR RU Guild с командой SmartPad
AMA-сессия NEAR RU Guild с командой Stader
1 августа запустится совместная акция от Meson и Aurora — Cash Back Event
AMA-сессия NEAR RU Guild с командой Fusotao
Aurora's blog
Events
01/07 - AMA session with SmartPad team
02/07 - Launch and registration form for NEAR Web4 online hackathon from NEAR RU Guild
08/07 - A collaborative contest from the Russian-speaking NEAR community and Mikita
14/07 - Stream on YouTube channel Incrypted with Vadim Ilyin aka Zavodil (NEAR/Pagoda DevRel - NEAR RU Guild)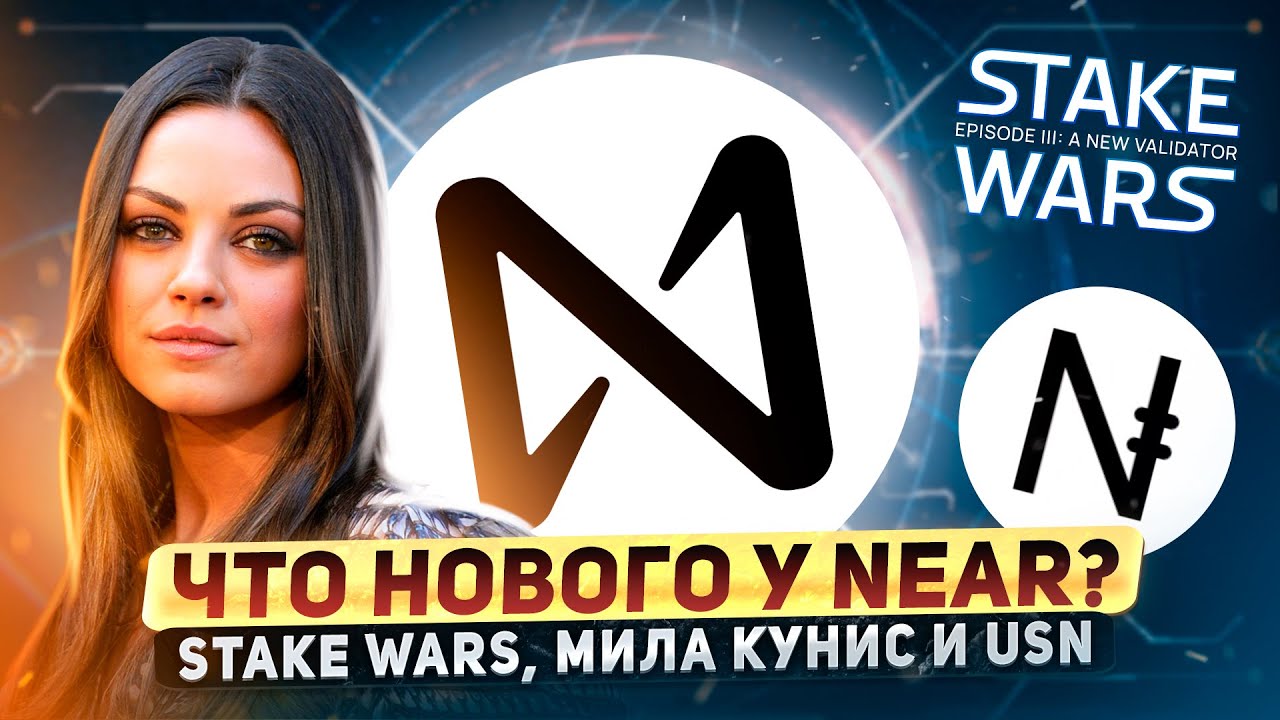 14/07 - A collaborative contest from the Russian-speaking NEAR community and Moni Talks
14/07 - Quiz "All about NEAR", dedicated to the stream on YouTube channel Incrypted
14/07 - Survey of participants about the best ecosystem projects, dedicated to the stream on YouTube channel Incrypted
16/07 - AMA with Poker Space team + NEAR Games team in our TG videochat
18/07 - AMA with Stader team
21/07 - AMA with Fusotao team
28/07 - AMA with Octogamex team + NEAR Games team in our TG videochat
Grants
326N - crazyhome.near // Ru Translator Invoice: Invoice_2022-06/near - Google Sheets
638N - cronus.near // Community management (June)
89N - red34.near // content and translations
625N - aihonaken.near - Social Media management Ru Guild (June)
910N - incrypted.near Promotion Incrypted for 1 month (109K subscribers in Youtube, 123K in Telegram)
92.6N - bond09.near // Payout for TG moderation (June)
155.7N - alyonushka.near // Payout for TG moderation plus content and translations (June)
0.83N + 0.82 - zavodil.near Testing a new option for requests to the DAO NEAR Staking Tools by Zavodil Node
71N - Rewards for the event with Moni Talks
60N - Rewards for the quiz "All about NEAR"
147N - rasfies.near RU translators coordination - June 2022
37.5N - Rewards for the event with Mikita
30N - Rewards for the most informative feedback on ecosystem projects
43.87 - Logo for Aurora EE
441N - Reward pool for Web4 Hackathon (2000 USN for 5 winners)
https://web4-hackathon.near.page/
POSTs
Telegram News Channel - 154 (-13,97% // -25)
Twitter - 121 (+17,47% // +18)
Growth
Telegram News Channel ~ 5793 (+4,41% // +245 users)
Telegram ~ 11278 (+0,02% // +3 users)
Twitter ~ 10671 (+2,07% // +221 users)
I would also like to note that the news in our Telegram channel is a full-fledged article and information about projects in our ecosystem.
We cooperate with many projects and provide prompt information about all changes in the ecosystem.
Telegram News Channel

Telegram

Full list of participants our Web4 Hackathon
Winners of our Web4 Hackathon
The hackathon judges chose five best works, but since almost all of them had very similar scores, it was decided to divide the prize money among the five winners in equal shares of $USN 400 each.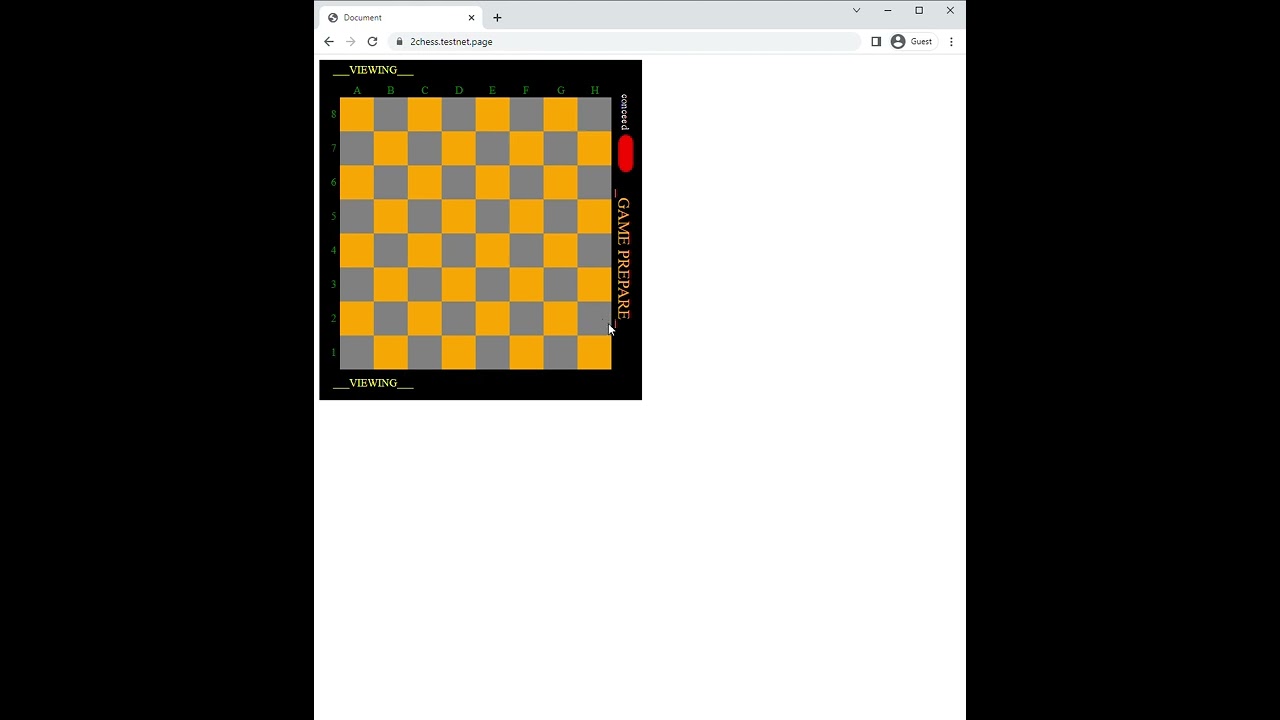 Real-time text/video chat on NEAR
Web4 Tribune decentralized mass-media
Web4Social Decentralize social network platform on NEARGitHub - cuongdcdev/web4nsocial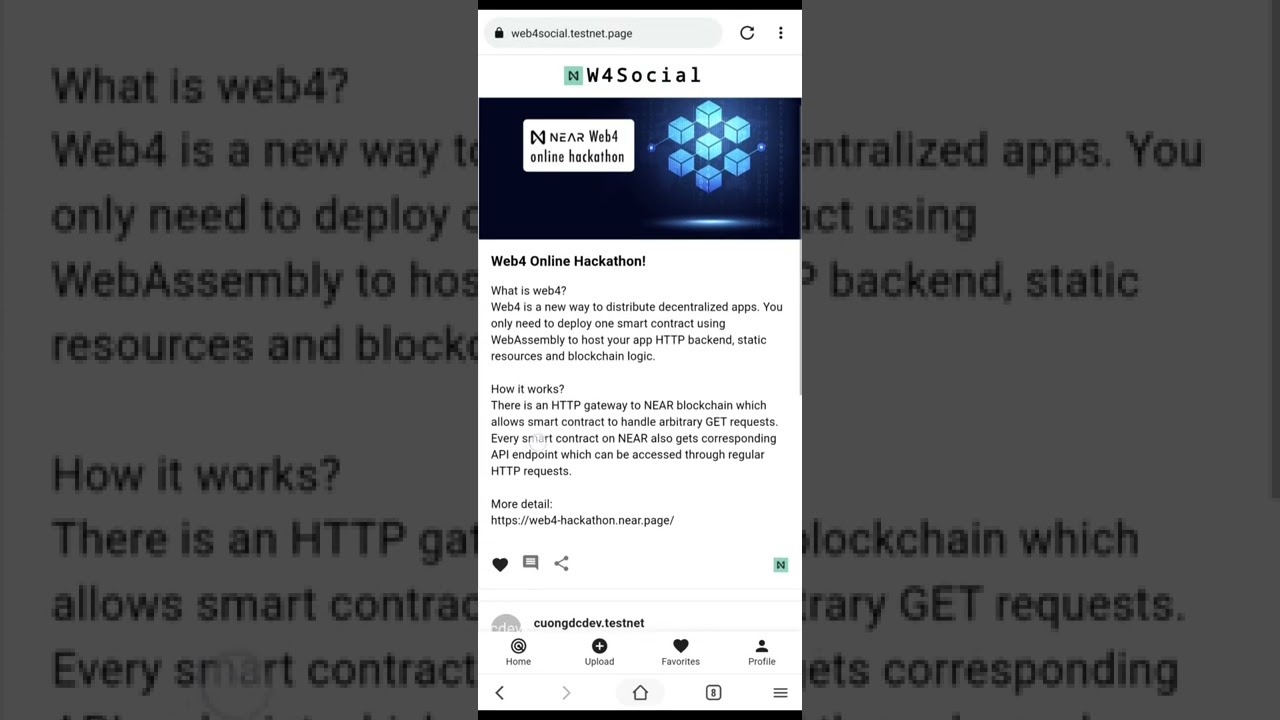 Report about rewards for Hackathon
https://explorer.mainnet.near.org/transactions/9PmF88QvBwLq8h8TS4Uw98tB2ZioQ2m2FjXCJUTK7JDR
https://explorer.mainnet.near.org/transactions/DxrTCdVS6sZammtry8W3v9wgmP82nAj4fL6g5yHXaN8j
https://explorer.mainnet.near.org/transactions/8qUXbFEJhiijgJHB5VNhnJiyn6ZGEtXPhqMdZQgVgnkN
https://explorer.mainnet.near.org/transactions/HPkeumXzYw9vu25bYv6VuqRCLKa9cK4uNY8z2A8eZDiW
https://explorer.mainnet.near.org/transactions/9nnvKe771U47ES8MqMS6AvZLBrKMMrYeHSbouNaq7snr