We are really happy with the turn out for our the launch of the Meta Staking Vote platform and the presentation of 10 node operators from the NEAR ecosystem.
If you like to hear what Meta Staking Vote is all about, please check out the video.
Here is a cool tutorial video by @satojandro on Youtube as well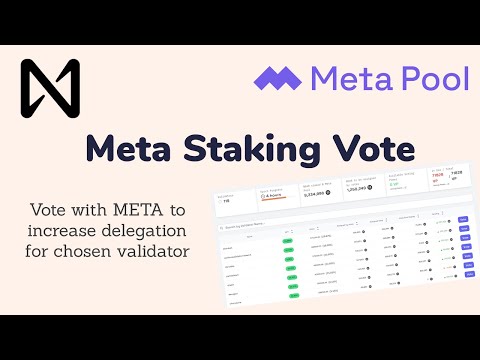 So we have a new date - December 15th - there will be another batch of 10 Node Operators presenting to the NEAR ecosystem, so they can support them to get an allocation of the 1.25 million NEAR tokens that will be delegated through the liquid staking platform - Meta Pool.

Information on the event
It will be an invitation only event, so please RSVP on the link.
Date: December 15th
Time: 6pm UTC