[REPORT] July Monthly Report 55SP Dao
Project status [ in progress ]
Project Members
Project account current balance
148 N
Payout pending
Podcast guest fee X 3
Photographer fee
Updated Project Timeline:
1 - RESSONANCIA PODCASTS
This month we just release new episodes, but did not record, just worked on plan and research
Released July
Release date: July 6th
Magal
Release date: July 20th
2 - RESSONANCIA STATION
As the July budget has not yet been received , we just prepared next steps bringing onboard
Next invited curator Carla Boregas
Carla Boregas (b.1984, Brazil) is a self-taught artist working with the medium of sound.Interested in encounters and situations that can occur through sound practices, Carla investigates sound as a language and tool for creating aural spaces, manipulating analog and digital synthesizers, field recordings and acoustic sounds with emphasis on texture, repetition and sensoriality. She works across the spectrum of composition/production, performance and sound installation. She also collaborates with artists from dance, film and theater
She will bring 5 new artists from Latin America, all women with work at the intersection of visual arts, sound art and experimental music
We hope to have the new songs on the resonance station minted in NFT by 8/15.
Web page is on progress
3 . MEMENTO VIRTUAL CATALOG
We finished the first part of the digital process for the catalog, involved artist Bruno Baptistelli, curator Ademar Britto, Project director @juliamorelli55sp and the art director and designer @luna.raul text translator by @mazzuca photographer @manoelantoniopereira
The concept and mood for catalog is already created by @luna.raul
Started to post the concept video for book pre order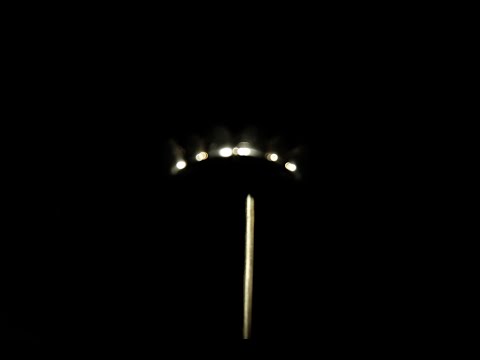 E-pub is already online, just waiting for the ISBN to be available and budget to sign a plus account.
NFT
Planning to work on printed edition next months
Highlights:
Even with the budget delay we focused on research and planning for the next months.
We could already bring onboard
Carla Boregas / invited curator
Bella and Monica Ventura artists
Zopelar, musician
*links are going to be updated
Previous months
APRIL
MAY
JUNE
MOTHERING
We launch the exhibition and video program powered by Near
For the next Report we are going to have full package with exhibition photos and material
NFTropolis
Was an extremely good experience for us, brought us near to other DAOs and we learnt a lot.
Those NFTs listed below are the ones we could buy, we experience difficulties with the function calls.
https://app.astrodao.com/dao/55sp.sputnik-dao.near/treasury/nfts
We bought from Cudo / Incubadora and Garden
We spent only 13 N but as we also have not received the budget and we do not have a lot of funds we are waiting for the July budget in order to buy more in August with July and August budget.
SOCIAL NETWORKS AND PUBLIC RELATIONS
Impact and value:
PR Agency - Lema @AgLema are working on the exhibition Mothering and so far we have
This month as we are still waiting for the July budget and we did not work on ads , we have decreased our reach as we stop with the ads but as soon as we receive the July budget we intend to continue at this pace of growth.
In June we grew +815% in accounts reached, 13.4% in terms of interaction and 1% in number of followers, in July without boos we had a decrease of 76% and only 117 followers
This month we reached a lot less with no ads and just show as important it is to keep up
In August we plan to keep up the growth with ads
We empowered our partnership with near on our networks, tagging all our posts with

#nearprotocol

and @ near when possible
We also mentioned Near support at podcast description in all platforms.
Learnings:
As we are still quite new to the DAOs and with the delay this month, we did not know how to manage and we had to keep things slower, even tough we kept what was urgent to make it happen the Mothering show (launch on 6th Aug)

NFTropolis was an amazing experience and we really believe we should take it step by step in the next months bigger as could get a very important step to bring more people onboard to the ecosystem

Understanding the constant need of publicize and more social media presence to increase podcast and project audience

Improving schemes to teach and show how to enter the ecosystem - as adding videos and creating a PDF to send to newbies.

Trying to figure out a good term between good artists, curator and researchers but also interested in the web3, near ecosystem and crypto world.

Learning how to deal with Meta / Instagram advertising
Next Steps:
For Ressonância
Focus on Estacao Ressonância, bringing onboard new curators and sound artworks
For Memento, start to work on digital platforms as Issuu
For Mothering, this month is the main project we plan to have talks, performance and webinar and really focus on the exhibition visitor and content
Investing in social media and public relations as we believe Mothering has a strong potential to be in
Goal:
With the NEAR support and new content we believe that we will impact a significant number of people and then bring more publicity and creativity to the ecosystem.
Empowering a full digital platform that grows month by month and becomes an important research archive of the intersections of visual and sound art, with research on Portuguese-speaking artists and the importance of music and art in the cultures of these countries, importance of be dealing with pressing issues of contemporary art as in Mothering and Memento.