[Proposal] 'Can You Cook' Food Competition
"CAN YOU COOK?"
This is a cooking bounty where participants will submit entries (short video clips) of themselves cooking their favorite recipes.
Prizes will be awarded.
The aim of the competition is to create more awareness and engagement amongst people who love to cook. And also encourage and inspire food creativity.
All the entries will be shared on our social media platforms.
There will be prizes for the first 10 entries, the video with the most engagement and the video with the bes creative content.
All the entries will be premiered at a metaverse meeting on Nearhub were talks on Near and Blockchain technology we be delivered l. The winners will be announced in the Meeting.
Already we have began adverts and publicity. Graphics and animations have been made and are now running on our social media platforms.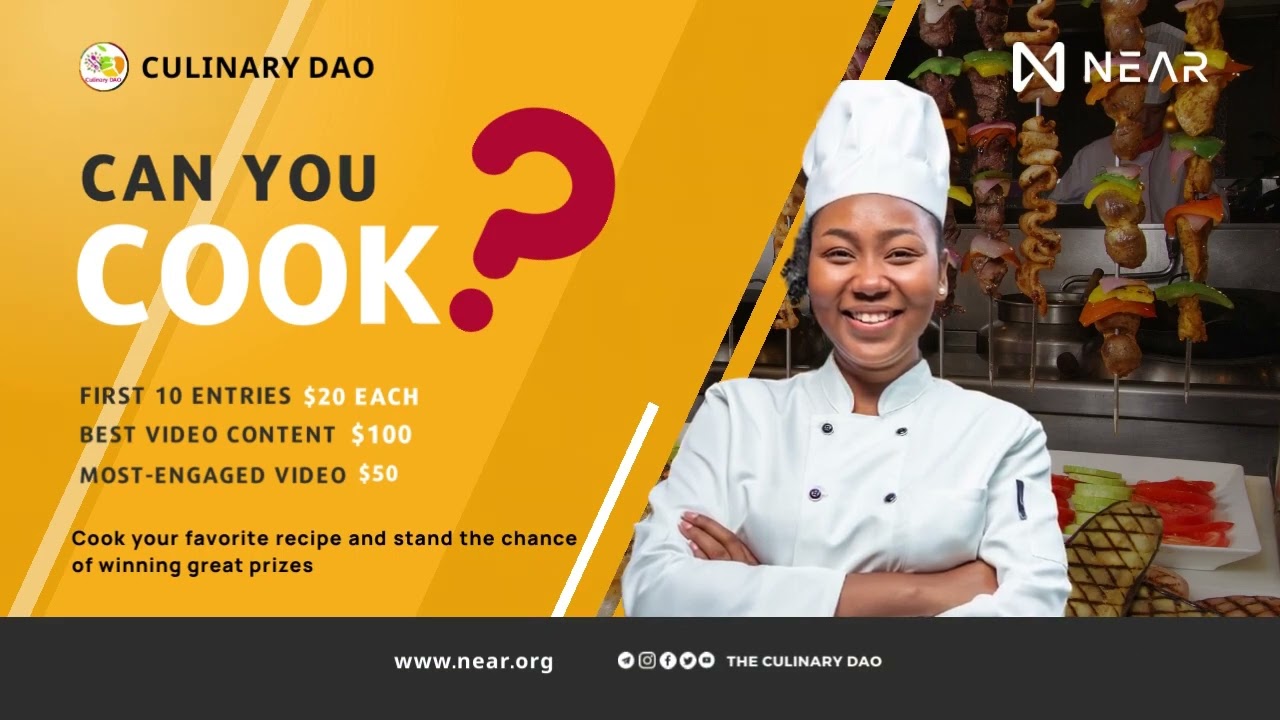 Metrics
Creating and minting of NFTs
Increased community engagements
Opening of wallets
BUDGET
Refunds for advertisements and publicity $150
Prizes $400
Total $550