Perennis is an initiative for a regenerative environment with a team of experts in the fields of blockchain, big data, virtual laboratories, spectral nature, biodata and regenerative finance; we are committed to creating a world where everyone can experience the benefits of regenerative finance as they interact with their natural environment.
Our project is based on blockchain and smart contracts, enabling a secure and transparent way to track CO2 storage and trading among other Compensation Bonds that are issued through Perennis technology; our project is initially focused on forest reforestation, linking a real tree with a NFT, within this NFT we will include all the tree's information such as type, planting date, location and other related information; in a second phase we will introduce new projects such as a virtual laboratory for experimentation and research, a training initiative and some activities such as musical events for charity.
At Perennis we have designed a set of non fungible tokens that represent different types of trees, which could be planted in virtual laboratories through smart contracts on the Near blockchain. Each tree will have its own unique identifier and can be tracked through the Perennis website. Our goal is to make it easy for anyone who wants to reduce their carbon footprint and have a positive impact on our environment; our mission is to provide an ecosystem where people can interact with all living things in different ecosystems, using our tokens and Perennis technology; this will allow us to create a network that connects people with trees from all over the world through their smartphones or computers. Also through this network, we will be able to collect valuable data on how people interact with trees and different participants in an ecosystem. These data will be open and may be used for free research purposes.
About the team:
Our team was formed by a multidisciplinary professionals and we met at the NCA/NCD trainings into the Near Hispano Community, we know about Near Protocol, their neutral emmission policy and how to work with the environment.
We are a group of professionals that domains many areas, our credentials are bellow:
Cristhian Aldazaba | Project Leader and The Organization's voice
Background: Crypto Investor, Blockchain Analyst, Speaker, Near Certified Developer I
Social Networks: https://www.linkedin.com/in/cristhian-b-5448b0153
Ludim Chávez | Project Manager, Social Media Manager and Blockchain Developer
Background: Network and Cybersecurity Engineer in the Private Industry, Entrepreneur, Near Certified Developer I and New Tech Tester.
Social Networks: https://twitter.com/LudimChavez | https://www.linkedin.com/in/ludimchavezestevez/ | Do0k13 (Ludim Chávez Estévez) · GitHub
Link Forum Near: [INTRODUCTION] Ludim Chávez | do0k13
Sergio Aguilar | Developer Leader, Blockchain and Metaverse Developer
Background: Developer Full Stack in Web 2, Near Certified Developer I
Social Networks: SergioFinix (Sergio Aguilar) · GitHub | https://www.linkedin.com/in/sergio-enrique-aguilar-delgadillo-16289899
Marco Alatorre | Environment Specialist, Web 2/3 Developer, NFT Artist
Background: Software Consultant, Developer and Amaranto Producer
Social Networks: https://opensea.io/collection/milpa-en-la-banqueta | https://www.linkedin.com/in/marcoalatorre/
Jesús Piñerúa | Training Leader and New Projects Developer
Background: Technology Professor, Near Certified Developer I and Near Certified Professor
Social Networks: www.linkedin.com/in/jesus-enrique-pinerua-andrade | https://twitter.com/jepian31
Link Forum Near: [Forum Meeting] Near Venezuela Members - #72 by boxtecnologia
Member of the Venezuela group in community.sputnik-dao.near
Here is our first presentation in an event in CDMX , all was possible with the support of Near Foundation through the Marketing DAO!
This the first part of our presentation (Is in spanish, we are working on subtitles)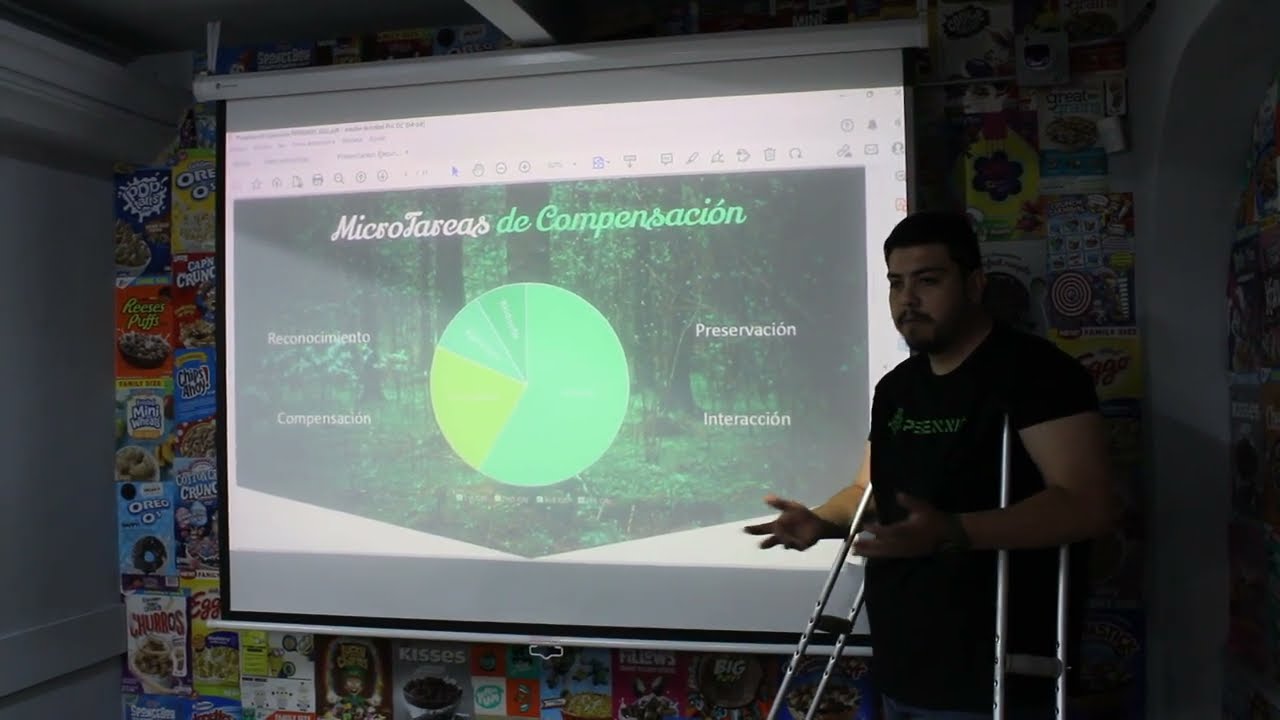 And this is all, but I'm pretty sure that we'll do more events and things the next months, greetings from the team!

All comments and suggestions are welcome, and if someone want to follow us in our networks, our links are in Awesome Near !