Hello Hello fam

Hope everyone is going great

. Today I take the opportunity to announce the kick-start of our own MEME token by celebrating the website launch today:
Token circulation supply is fixed to 21,000,000. Explore token to check we already have more than 130 transactions before the website launch.
Ref Finance liquidity pool is live as a way of running an airdrop, as IDO is still to happen. While writing this, the token is available at around $0.001 USN and a market cap of $21,000 USN.
Value Proposition
Improve ecosystem support by adding liquidity to the projects with the FRITZ DeFi solution
Feature the NEAR ecosystem as the home of the 3rd more valuable MEME token
Evolve our trading on-chain community
Considering
NEAR native token value is connected with the number of transactions in the NEAR network, but that's not the only value we are building; many projects within the NEAR Ecosystem are offering excellent web3 services and growing their market cap, like Ref, Meta, Paras, and Burrow.
Suppose NEAReans wish to support the NEAR Ecosystem and get profit from the market cap growth. In that case, they will have to review and choose different projects, decide the funding allocated to each project and manually perform each swap.
Solution
Create an INDEX for the best projects within the NEAR Ecosystem and market it as a Meme.
What is an INDEX?
In finance, an index is a group or basket of securities, derivatives, or other financial instruments representing and measuring the performance of a specific market, asset class, market sector, or investment strWhat.
What is the purpose?
Bring liquidity to a chosen list of web3 projects running on NEAR. The INDEX token named FRITZ will show value according to the holding of the ecosystem tokens inside the FRITZ smart contract basket.
How the list of web3 projects for the INDEX will be chosen?
A trading group leading this initiative will review the projects and make decisions over the portfolio management using Aa stroDAO as a tool.
How the smart contract is going to work?
Each time FRITZ is bought from the Smart Contract, the funding is used instantly and automatically purchase Tokens from pre-selected web3 projects like REF, META, PARAS, and others.
Clarification
Instead of manually buying 50 different web3 projects running on NEAR, the user can just deposit $NEAR into the smart contract, which is used instantly to buy ecosystem tokens from a list available on-chain; those tokens are saved in the smart contract, then a withdraw of $FRITZ token from the contract, which is deposited into the wallet of the user.
Napkin Idea - Simple explanation
In addition, from the following diagram, it can be seen that the list of tokens to be saved in the basket occupy different size spaces or percentages of the holding. Meaning the DAO can decide to diversify the holding with different weights for each token.
Process Diagram - Complex explanation
For example: 10% of the basket could be REF tokens, and 5% could be META, with another 5% for PARAS and the rest 80% between 80 other tokens with 1% participation each.
Why the name Fritz?
Because of the creator of the idea =)
Cause the name itself is a joke by now. Because all Germans were called Fritz around 100 years ago.
Once 3 Italian girls mocked me when asked my name and then started laughing, saying "Amigo Fritz" several times, which translated as "Fritz Friend". Later I found out that some Italians use "Fritz" as a word used to designate any person whose name is unknown or not interested in specifying.
If you watch world war movies, you might spot that the Allies called Fritz to all Germans.
Overall, it is a good name for a Dog
Why a MEME?
Branding purpose, for promotion and exposure.
We are inspired by the $9 billion dollars market cap of dogecoin.
Dogecoin was born as a joke, making fun of all other Cryptos: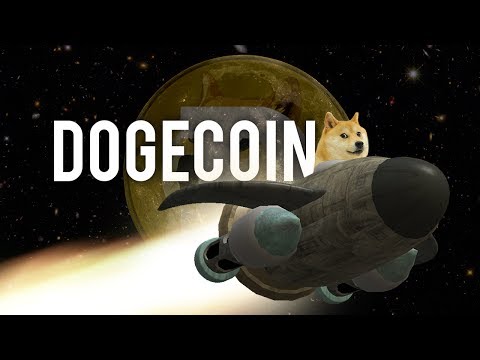 But the Community laughed last by buying and running the project into what is now.
The founder of Dogecoin sold out all the tokens and bought a Honda Civic

The Crypto Community demonstrates that blockchain technology is the tool for a financial revolution giving freedom to all, and also proves there is a lot of dumb money out there.

Now, is very funny that memes like DOGE or SHIB can be worth $9 and $6 billion dollars, respectively. Proving we are all having fun, we are all in this space to enjoy, relax, and of course, build together.
By launching an INDEX for the NEAR Ecosystem and presenting it as a MEME, we are having fun mocking of MEME tokens, and we can easily be featured as the 3rd more valuable MEME token on coinmarketcap with just surpassing $200MM USD market cap. In the end, this will grow the exposure of the NEAR Ecosystem.
Revenue model
By farming, the DAO treasury will be used to provide liquidity.
Roadmap
September 2022: Smart Contract on Testnet
October 2022: NFT Collection Launch
November 2022: Mainnet Launch & DAO organization
December 2022: Token Campaign & IDO
January 2023: Coinmarketcap Listing
Request
Near Foundation Grant
Looking for a Grant where all the funding is used to buy tokens from the NEAR Ecosystem projects. The Grant purpose will be to deposit enough tokens into the smart contract basket, therefore creating backup value that will allow our MEME market cap to surpass Dogelon Mars (ELON).
Top Meme Tokens by Market Capitalization
Community Support
NEAR is amazing because we all support each other, so this time I came to share an idea and hope to be able to count again on your support.
Partnership proposals
Disclaimer
Still in the early stage; thus, many details are still TBD.
Smart Contract: Allows automatic and instant swap. Holds and protects the funding basket.
DAO: On-chain trading community with rights to decide which tokens are added to the basket.
Core Team: The project builders add value through smart contract and web development, trading community building, partnerships, product growth, financial strategies design, and others.
At the moment, only the Token is on mainnet
80% of the tokens will be deposited into the Smart Contract once is launched on mainnet
5% of the tokens will be distributed as an airdrop to the community
15% of the tokens will be used to fund the development of the project
Smart Contract holdings can be subject to swaps upon DAO consensus
We plan to build decentralization for the DAO by launching an NFT Collection where holders will own voting rights
The DAO will receive 5% from each swap for management, further development, and even other investments such as venture capital
Once the 21,000,000 $FRITZ tokens are in circulation, the INDEX is fully mature
DAO could decide to swap tokens if there is a need to delist some tokens and list others
This is not a project to make some people rich, this is not financial advice, and the whole idea is to help to promote NEAR and provide Ecosystem support while having fun
Tokenomics
| Categories | Allocation | Release Schedule |
| --- | --- | --- |
| Smart Contract Basket | 80% | Through website swap |
| Private Fundraising | 5% | TBD |
| NEAR Users Airdrop | 5% | TBD |
| DAO Treasury | 3% | TBD |
| Core Team Incentives | 1% | 2-year linear release |
| IDO | 1% | TBD |
---
=) Still many things to figure out; let's do it together