DoraHacks DAO Grant Opportunity
The SpaceRanch DAO is eligible to receive funding from the new DoraHacks DAO Grants. The 1st round is for $200,000, distributed to 15 finalist teams via community vote on November 5th.
Our submission: SpaceDAO| BUIDL | DoraHacks
We are one of the only finalists based on NEAR. Voting Ends Nov 13th
What is Dorahacks?
Dorahacks is one of the bigger web3 hackathon portals, similar to Devpost - and is a great opportunity for us in many ways, such that we get exposure to the builders in web3 and access to equity free funding. They recently began this grants initiative to help facilitate growth in the web3 hacker startup ecosystem.
How to vote: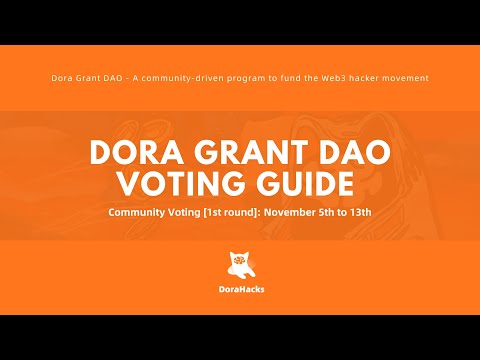 First step is to get Dora and stake it for vcDora which is the voice credit used to vote; voting doesn't consume the token and can be unstaked and liquidated at a later time.
You will need Eth to acquire Dora and engage the staking contract, and BNB to engage the voting smart contract:
Dora token contract: $3.37 | Dorayaki (DORA) Token Tracker | Etherscan
Stake Dora for vcDora
You will need to stake Dora to receive vcDora, which is the soulbound voice credit used for voting
Voting Incentives
We will be delegating Cadet ranks from our NFT membership program (to be launched December 1st) to all participants in the voting round. The form to claim the reward:
Community
Thank you to everyone that can support!