I believe in you hawwal. You'd do great things as a council member. I'm sure
Hi Creatives DAO Moderators,
I'm Frado, and would love to be part of the Creatives DAO moderators.
My Bio: Profile - frado - NEAR Forum
I learned a lot from all the members who are part of it today and always following the guidelines of the moderators, and adapting all the proposals in question. I would like to continue collaborating in this work with our ecosystem, and obeying all approval and reporting protocols. I can stay for 6 months as Creative DAO moderator.



Skills:
NFT

DeFi

Polite

Father

Honest

Focused

Branding

Organized

NEARhubs

Collaborator

Responsible

Learning fast

Video Production

Music Production

Friendly LGBTQ+

Web 3 Passionate

Experience Design

Sense of Community

Phonograph Producer

Working remotely for over 11 years

Leadership in Art and Technology projects over 20 years

Easy adaptation to follow and collaborate with the workflow

NEAR's experiences:
Onboarding

Leader of fra-DAO

Creatives Workshops

NearHubs XP Creations

Creative Director at fraDAO

Manage Community Discord

Council at fraDAO since January 2022

Administration (proposal, payments and report)

Follow fra-DAO proposals and Report:
I want to continue to keep the vibe and attention in the creative support and moderator.
I am ready as in an Athletics Relay Trials, taking the knowledge gained and following up until the next one who will be a new moderator, to continue this beautiful work reimagining the world!



Contacts:
Social Media: @fradomnt
Near Wallet: frado.near
Telegram: @fradomnt
Site: frado.com.br

Thanks
Frado
Hi Everyone,
My name is Larkim and I would love to join the creative DAO community.
Being a creative myself, this opportunity is a dream come true to get to work with fellow creatives and have an impact in the ecosystem at a higher level.
A few things about me that qualifies me for the role:
Founder of young fresh DAO. ( 200 members on telegram in our first month.
Counsil member in Near x Art Dao
3). I have about 5 proposal approved
Hosted a metaverse and physical event,
I bring diversity to the table as I am from Lagos, Nigeria
I am an active and avid participant in the leader telegram chat, creative guild and on the forum
6). I am a music artist and I genuinely love and appreciate any form of creativity;hence this would be a allowing me to do what I love.
I organize and coordinate a band of over 30 Creatives, which has built my administration process, communication skills and connection on a deeper level with Creatives
Further more these are my statistics and growth in the community and ecosystem:
1.co.ordination and minting of NFts in Afrikaburn Music store with over 300 NfTs
https://www.mintbase.io/store/afrikaburnmusic.mintbase1.near?tab=nfts&page=0
Founder of Young Fresh creative Dao
young-fresh-creatives.sputnik-dao.near
Hosted a Africa traditional live concert on Metaverse, having to work with over 30 Creatives.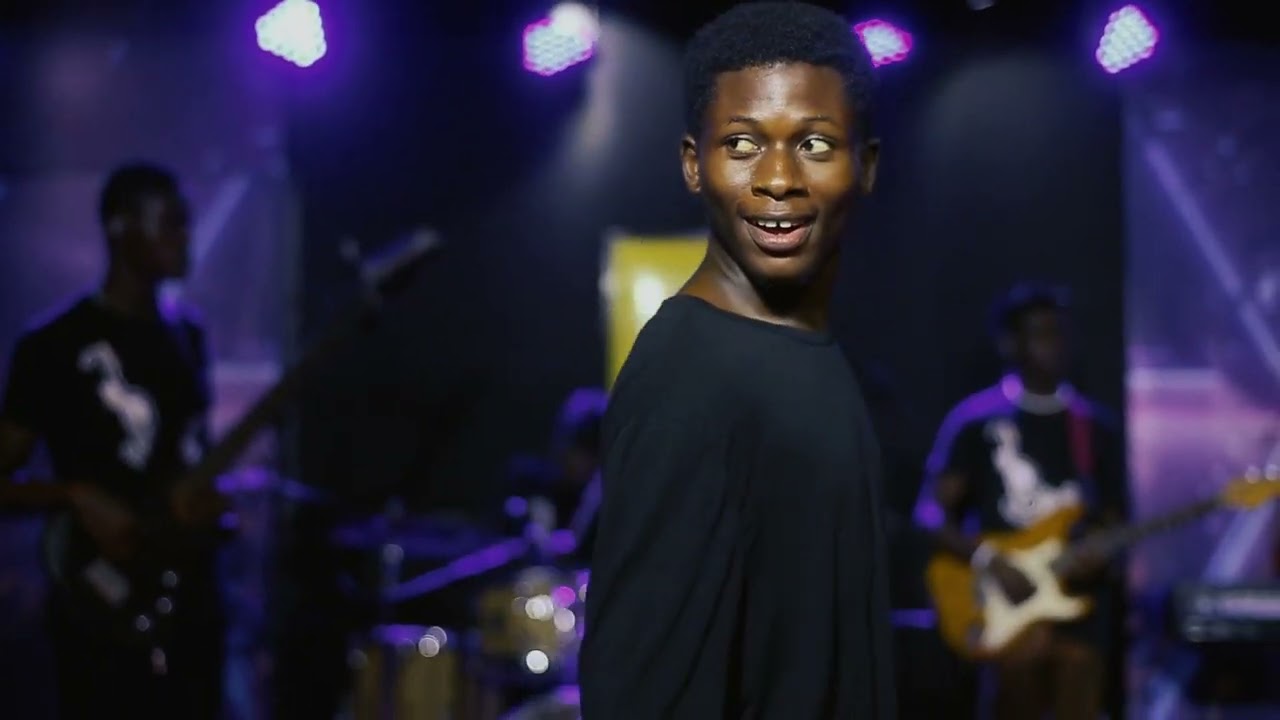 4)Hosted a physical concert for university students in Lagos Nigeria ( Broke Boy concert).
.
pictures:
https://drive.google.com/drive/folders/1Disv1PBaZuomZYZGWaDq4DXYMelBbMP8
NGO event for climate change on 6th of June
My Dream Nigeria (NGo Event May 2022)
Hawwal this is awesome let's go!!
A perfect fit, I've seen you work and I must say your passion and drive in you put in on all you do is out of this world
Hello everyone,
My name is Gurubaran, and I'm from India. I've been following CreativesDAO for a long time & I'm pleased & excited about the opportunity to apply for the Creatives DAO Moderator as this DAO has brought many people into the blockchain who have traditionally not been into crypto and are currently working on many projects & DAOs.
Things I've been doing so far in the NEARverse:
I am a co-founder & council member of KalakendraDAO, which aims to bring the traditional Indian artists to the blockchain by creating awareness about web3 & bringing them on-chain. In the recent NFT Summit, KalakendraDAO has opened about 200 wallets & we were able to make people experience blockchain for the first time & even airdropped an NFT, which was created by collaborating with Filipino artist @Ligaya.
Council member of FanStroke DAO where we are try to bring more awareness about the Games on blockchain and help create a fanbase & a community in the NEAR Ecosystem.
Actively representing NEAR Protocol amongst the various artist communities & assisting them in minting their own NFTs on NEAR.
Here's some more information about me:
Stats gallery: gurubaran.near's mainnet activity overview - stats.gallery
NEAR Forum summary: Profile - gurubaran - NEAR Forum
NEAR wallet: gurubaran.near
Telegram username: @mendaxg
Approved proposals on CreativesDAO:
Besides being a part of the NEAR communities, I involve myself in the local Indian communities by hosting meetups & attending meetups where we discuss various things from arts to web3. I'm easily approachable, and as teaching is one of my interests, it allows me to interact with many people & students. This is an ample opportunity for me to contribute to the community & looking forward to a positive response this time to work with you all

Regards,
Gurubaran
My focus is to become fluent in English for a next opportunity to apply, I really love the whole movement of Dao and Creatives.
Good luck to everyone and to my friend @blusw who always teaches me a lot about web3
A great write up and the true power of the circulation of your music
Thank you so much olamilepoun

This is definitely the best man for the job, wow I am so impressed with the write up and all your statistics. Goodluck
Thank you so much


HELLO Creative people hope all is super fine.
Knowledge, skills, and profile.

Project Manager.

CEO Minería Virtual.

6 years Blockchain experience.

Binance's exchange promoter (May 2020 - September 2020).
Since december 2021, I've been collaborating in Venezuela's NEAR community, as a Discord or Telegram's channel moderator. Currently, I belong to the Council of Near P2P and Free Horses. At Community Dao, I'm one of the most active members. I understand how important it is to be part of the DAO Council. From the democratic point of view, we must respect both opinions and votes and always keep equality when a decision is made.
My wallet is at this level because of my participation in Dao's Community and the participation that I get in the NFT world where I'm constantly buying on ParasID. Because of that, I love the creative part and I consider that's my strong point. I've also taken several giveaways' campaigns with FreeNFTs.
See you there!


@Ligaya
Great job fam! Sky is the limit!
Thanks @sterryo , goodluck to you too​

Hi, I'm interested in contributing to the teams performance. Who do I contact privately?
Thanks! awaiting your response.
Great work! I must say that you are a very passionate creative, and you would be a great fit for the position
Hello and good afternoon.
Greetings, My name is Emmanuel (aka skthealternator). I'm a music producer and a student at the University of Benin in Nigeria. University Of Benin
Details:
Telegram: @skthealternator
Twitter
My experiences:
Previous successful proposals at BeatDAO
Successfully written Proposals and reports by me
Finally, because I'm passionate about the crypto space, I've co-hosted blockchain conferences on campus. I'd like to contribute my quota to the team while also expanding my web3 knowledge and experience.
As a creative DAO Mod, I believe I'd be able to accomplish all of this while working with the incredible team.
Thank you for taking the time to consider my application.
Thank you so much. I really appreciate