Greetings @creativesdao-council and @marketingdao-council

We are pleased to introduce:
NFTMuse DAO
NFTMuse DAO stands at the forefront of a transformative journey, uniting art, music, culture, and pioneering blockchain technology and education within the expanding NEAR ecosystem. Our mission is to transcend traditional boundaries, orchestrating an immersive symphony of innovative experiences that seamlessly weave the physical and virtual realms. With unwavering commitment to creativity, collaboration, community, and enlightenment, we aim to enrich lives and amplify the NEAR ecosystem.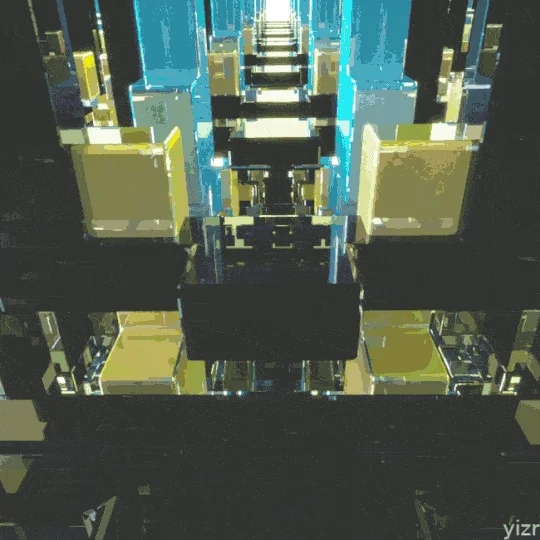 Introducing Vanessa ReyofLight, known as NFTMuse, who stands as a luminary at the crossroads of a dynamic odyssey, spanning the realms of creativity through art, dance, beauty, music, sales, brand marketing, promotions, nightlife, and the transformative power of blockchain technology. From 45s and mp3s to the intricate corridors of NFTs, her journey reverberates with a profound melody. A harmonious fusion of talent and passion, along with pioneering expertise in web3 and web4, Vanessa orchestrates a symphony of experiences that transcend boundaries, resonating with hearts and minds alike.
Vanessa's journey is a tapestry woven with vibrant chapters. It began with her early computer skills, coding on a Commodore 64, which laid the foundation for her multifaceted expertise. A natural-born dancer, her first love was Michael Jackson, and she fondly recalls attending his iconic Victory Tour Concert at the tender age of 8. She then immersed herself in the pulsating rhythms of Hip Hop's Golden Era and the exhilarating energy of Jungle Drum & Bass Raves. Her remarkable exploration of genres like Classics, Soul, House, Broken Beat, Breakbeat, along with her attendance at Rock Steady Crew Reunions, Lyricist Lounge shows, the renowned Winter Music Conference, and a plethora of venues and events, bestowed upon her a profound appreciation for the transformative power of music.
During the late 1990s and early 2000s, she had the privilege of playing a role in the emergence of Urban Box Office Network (UBO dot net), an urban Internet portal that aggregated websites catering to urban audiences. Notably, her contribution to Urban Music Matrix embarked on a mission to reshape the music landscape by harnessing the power of the internet—an ambitious vision during that era. This early foray into the world of online record labels set the stage for her ongoing passion for innovation, which was further enriched by her experience as the A&R Assistant for Select Records prior to.
Urban Box Office's co-founders, including Adam Kidron, George Jackson, and Frank Cooper, aggregated websites like Latinflava.com, Soul Purpose, Support Online Hip Hop dot com (sohh.com), Urban Music Matrix, UBO Sports, and Womanhood. UBO played a pivotal role in the evolution of Web2 portals and urban-focused content.
Renowned for her charisma and unwavering drive, she is a prominent figure across various social circles. Her expertise in driving consumer demand and fostering connections has made her a sought-after Brand Ambassador with a knack for accessing elite clientele through her relationships with NYC and Miami's premier venues.
Her career boasts collaborations with distinguished names such as LVMH, Bvlgari, Hermes, Gucci, Tom Ford, Chanel, and Yves Saint Laurent. Vanessa's strategic acumen is demonstrated through her management of NYC tastemaker accounts for the Perrier brand. Notably, her exclusivity as the ambassador of "Societe Perrier," a significant sponsor of the arts and nightlife scene, led to a remarkable 54% increase in consumer awareness within a year, underscoring her impactful contributions
In her role as a contributor to the NEAR ecosystem, Vanessa's ability to forge resonant connections, elevate brand engagement, and foster loyalty aligns seamlessly with NEAR's objectives. By leveraging her expertise, she plays a beneficial role in amplifying NEAR's innovation and community collaboration. With a proven track record in brand promotion, Vanessa is poised to further elevate NEAR's presence, catalyzing adoption and strengthening its position in the blockchain arena.
In the realm of blockchain and cryptocurrencies, Vanessa's prowess extends to skilled chart analysis, trading, investing, and the art of educating and onboarding enthusiasts. As the owner of virtual properties on Voxels, she navigates the digital metaverse with finesse. Notably, her onboarding from Murex Bitcoin Solutions in 2014 to Telegram trading groups further enriched her expertise, providing her with a unique vantage point in the crypto domain.
Her journey extended to active engagement on Clubhouse, where she again had the delight of encountering her movie buddy, Snoop Dogg, who was actively present in the Metaverse. During her time on Clubhouse early in 2021, Vanessa took on a pivotal role as essential support to Alexander Mazzei, Founder of NFTs Tips, contributing to the onboarding of a multitude of communities into portals such as Mintbase and Createbase within the NEAR ecosystem and multi-chains. She also played a significant role in onboarding Dedeukwu and witnessed the birth of C1 Guild with JCB, fostering collaborations with Vandal from DAO Records and NxM. Moreover, she had pivotal involvement with Patricio Worthalter, Founder of POAP, contributing to the creation of POAPs for numerous events, self-titling herself as a POAP Matriarch. This invaluable experience provided her with a front-row seat to the transformative potential of blockchain technology in nurturing unique digital experiences and fostering engagement.
Presently, Vanessa serves as the USA Lead Curator of DedeukwuShryne DAO, https://www.dedeukwushryne.com a community leveraging Web3 technology to bridge creativity and culture. Through curated events, they champion African creatives, Metaverse experiences, and cultural exhibitions, fostering education and engagement. This role epitomizes her commitment to fostering collaboration and harnessing the boundless potential of the NEAR Ecosystem. In October 2023, Vanessa will represent The DedeukwuShyrne DAO and NEAR Protocol in Italy for ETHMilan, further amplifying the global impact of her contributions.
As a distinguished NFT artist herself, Vanessa's creations have graced platforms like Afen Blockchain and Nftytribe's, "The Next 100x" exhibition in May 2023, https://discoverymuseum.ng where her works resonated with audiences in a captivating phy-gital display of NFTs in Lagos, Nigeria. https://www.instagram.com/p/Cs3vqzEAoSG Her artistic journey continues as she prepares to feature in "The Art of Expression" Conferences – YEFAE September 2023, further establishing her influence and creative prowess in the digital art realm.
Just as music harmonizes hearts and minds, Vanessa is a bridge, a conduit, dedicated to fostering resonant connections. Through her intricate tapestry of expertise, passion, and blockchain acumen, she weaves a narrative that transcends digital frontiers. As she stands poised at the center of this symphony, Vanessa embraces the past, present, and future, composing a resounding ode to progress and transformation that reverberates far beyond the realms of technology.
Find her in :
Children of Atom : Produced by Derick Prosper & Gregory "Beef" Jones
Vanessa ReyofLight Burka Bounty Hunter #1
https://www.youtube.com/watch?v=b89JayuXQ1o

Critical Thinking directed by John Leguizamo
https://www.imdb.com/title/tt7870102/

The Beach Bum with Snoop Dogg, Matthew McConaughey
https://www.imdb.com/title/tt6511932/?ref_=fn_al_tt_1

Grown series on Complex
https://www.miaminewtimes.com/arts/grown-miami-webseries-debuts-on-complex-10370424

The Grand Hotel pilot - Directed by Eva Longoria
[Grand Hotel (TV Series 2019) - IMDb]
Featured with legendary DJ Jumpin Jack Frost in his Biography :
Big Bad and Heavy
Purchase book: Big Bad & Heavy - Jumpin Jack Frost [Paperback]https://www.musicmondays.co.uk/merchandise/mmbook004pb

Big Bad and Heavy Documentary: https://www.youtube.com/watch?v=GfbWFV


Introducing Gustavo Manute, a visionary creative with a passion for pushing artistic boundaries in the digital realm. His journey as a self-taught artist began several years ago, exploring the world of digital art with a particular focus on fractal art and glitch visuals. Embracing the unique possibilities of the digital medium, he embarked on a journey that would lead him to fascinating destinations in the NFT and Metaverse spaces.
In 2019, Gustavo entered the captivating world of NFTs and discovered the transformative potential of blockchain technology for artists. He quickly grasped the opportunities presented by the nascent industry and decided to mint his first NFTs on the Polygon network. The experience was profound, igniting his passion for exploring the realm of digital ownership and decentralized creativity.
Determined to make an impact in the NFT space, Gustavo joined the platform screensaver.world, which hosted weekly auctions. Here, he showcased his digital art and glitch visuals, garnering attention from the NFT community. His creations resonated with collectors and enthusiasts alike, propelling him further into the world of digital art and NFTs.
The allure of the Metaverse beckoned, and Gustavo delved into building on CryptoVoxels. He embraced this virtual universe as a blank canvas, expressing his artistic vision by crafting mesmerizing and immersive environments. Gustavo's creations in the Metaverse captivated visitors and showcased the potential for digital art to transcend physical boundaries.
In 2021, Gustavo crossed paths with Near Protocol, marking a pivotal moment in his creative journey. The Near Protocol community provided an inspiring space for artists and creators, and Gustavo seized the opportunity to collaborate and contribute. His involvement with various DAOs, including Metaverse DAO, Nomade Label, Comics DAO, and others, allowed him to leave a lasting imprint on the Near ecosystem.
Determined to build spaces that fostered creativity and community engagement, Gustavo took on the challenge of developing various areas on Near Hub and substrata. These spaces became vibrant hubs where creators and enthusiasts converged, sparking new ideas and collaborations.
With each project he undertook, Gustavo demonstrated a unique blend of creativity, technical acumen, and an unyielding entrepreneurial spirit. His journey as a self-taught artist and his evolution within the NFT and Metaverse communities have left an indelible mark on the digital art landscape. As he continues to explore new frontiers and push the boundaries of digital creativity, Gustavo remains an unstoppable force, transforming the way people perceive and experience art in the digital age.
NFTMuse DAO
Our Goals:
Innovative meta-architecture that harmonizes the physical world with the boundless horizons of the virtual realm, using NEAR Hub, Voxels while exploring others.

Educational Workshops in meta-architecture and all it's functionalities

Guide users through immersive journeys as virtual tour guides, real estate agents, and curators. Create experiences in virtual museums, art galleries, music events, and conferences, creating portals that redefine navigation and interaction.

Create Virtual Promotional, Marketing and Advertising Materials for NEAR

Create Physical Promotional and Marketing Material for NEAR, including events and street promos

Create NEAR Headquarters, NEAR Information Center, onboarding for NEAR Wallets, and NEAR dapps like I AM HUMAN APP, NEAR BOS, and NEAR Events

Collaborations and supporting related DAOs

Production and creation of content via radio shows, NEAR News and podcasts that will be broadcast on NFTMuse Radio Station, partnering with DJs, musicians, hosts, producers, and Music NFT Artists, highlighting music platforms like Tamastream.io and Musicfeast.io operating on the NEAR Blockchain

Virtual Music Conferences, Concerts, Live Stream Performances, and Award Shows( POV )
[ [Proposal] NFTMuse Radio ~ DedeukwuShryne DAO: A Cutting-Edge Podcast Harmonizing NFT Artists and the Music Industry-August 2023 ]
NFTMuse DAO [ https://app.astrodao.com/dao/nftmuse.sputnik-dao.near ]
NFTMuse DAO Council Contact Links:
Vanessa ReyofLight : nftmuse.eth.co
Gus Manute : manutegus.eth.co