Greetings NXM and the Near Community I send my Greetings/Regards to you all,
I go by the name TJ YOUNGY Also known as D MONSTER HIT PRODUCER, A multi genres music producer, Song writer,A Rapper a multi genres music Icon and a producer from Lekki Lagos Nigeria currently in the NXM community. With over 10K Active Followers on Instagram @tjyoungymafia and have worked with so many talents on the mainstream home and abroad in likes of TM Cartier, Webeatz,Khalid,Skuki etc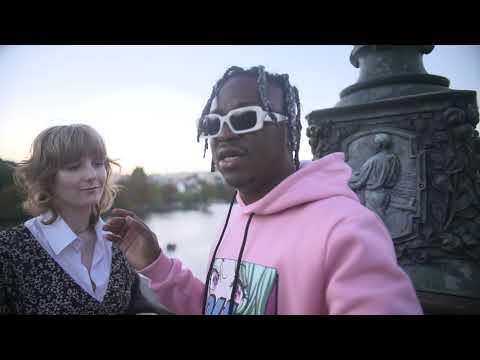 before I got introduced to the web3.
I've been working with the near community, Projects
Like workshop with Boyakanni ( on-going report ) c1 tv creative workshop
Beat attack etc, actually this is the third time am proposing Ep project and it's my first ep project on this platform. The Ep is all about (NEAR) Things that I gained personally his growth and it's benefits and it will talk about my journey so far from the web2 mainstream to the web3 ecosystem.
it's been a hell of a journey for me on the mainstream so on this Ep I will get to express myself & tell the full story of my journey so far (Things The Near Community has done for me personality and the helps it render to the lives of millions of artists and more)I will be featuring some of the artists in the NXM platform @reespect and @tobyparadise01 and possible outside the NXM platform a fuji artist S code to introduce them to the platform through this project and The this project will feature a gathering talking about Near and it's success and onboarding of at least 20 new members to the NxM community through this project. which will have video clip and it will also be submitted to NxM for prove,
God bless NxM and everyone trying to make this community a better place for every entertainer here and am grateful for this opportunity and I promise to deliver the very best.
EP Title:(NEAR)
The first track on the Ep is
1.Near ft @reespect (Upbeat Pop Version)
This track will talk about experience/expression about Near and it's musical journey building and helping young talents connect people with different skills and more.
And the second track on the Ep which is
2.My Time ft @tobyparadise01
This track is about the struggle and the time spent on the journey The difficulties the hard times and the moments we having the thoughts of given up but because of the hope and the love we have for music we never give up regardless even when we were homeless at times
3.Prayers ft S Coded
Was inspired by the prayers I receive from the loved ones despite the current situation. I dedicate this one to everyone hustling out there and to show gratitude that am grateful for their supports.
The Ep will take maximum 2weeks to be delivered
Cost/Breakdown
For the project to be completed
Music production and recording for 3songs
(300$) artists featured on this project each artist will be paid 50$ total 150$
Mix and mastering of the three By(Klasikle Mix)
(150$)
Art work by @micheal_tobi.near (20$)
Mobility/Welfare (30$)
Total (500$)
Near wallet : tjyoungy.near