Yes cross DAO Collaborations are necessary. Looking forward to cooking something up @Dedeukwu and @Paul !
Hello Fam
I'm Temay also known as TJ YOUNGY from Delta state But I reside in Lagos island lekki Nigeria.I'm a music producer, a songwritter a rapper
Personal Details
Music Portfolio - https://portal.alltrack.com/dashboard
*Crypto Experience
My first interaction with NEAR protocol actually started with a contest i participated in back in May 2022 called "Beat attack
On May 6th 2022 and it was a wonderful experience
My Other Passions
Apart from music,is food

bit of traveling
And swimming
Social Media
Instagram @tjyoungymafia
Twitter @tjyoungymafia
YouTube
Near Wallet
tjyoungy.near
*Background
I joined Beatdao back in March 2022,
I've participated in a lot of activities in the dao since then. (Beat Attack, Regular beat contests etc)
*Impact
It is amazing to be in a platform in the crypto space that represented music production.
I've also met a lot of amazing peoples in the community, we connect talk and ideas and support one each others
It's a privilege to be here
Hello Fam
I'm KELECHUKWU popularly known as COTMUSIC, A Rapper/ Music producer based in Lagos Nigeria, An active member of BeatDao and the NxM community at large
I've been making music for close to a decade now, with vast knowledge and experience in the music industry as a musician but Officially starting music production in 2019
Music Production Portfolio
YOUTUBE PAGE
Experience
I entered the crypto ecosystem late 2021 and it has been nothing but amazing so far
Joining the NxM community has been one of the best thing that happened to me this year
I've been able to fund my first project as music producer "FIRST WAVE" which is now exclusively available as NFT on NxM platform
And also being part of the BEATDAO community has been nothing but amazing and inspiring, Won my first Beat attack challenge last month
BEATDAO IMPACT
Being part of the BeatDao community, I've been able to grow as a music producer, having to contest alongside other amazing producers has pushed me out of my comfort zone to do amazing things
I've met other amazing producers too that I'd love to work with in the nearest future
Currently part of the team working on the long anticipated BAYOR EP
Also part of the team working on the Blaqk stereo Dao Guinness world record
Social Media
Wallet: cotmusic.near
Hello Beatdao Fam, I'm The Tune, a Versatile Singer and positive/open minded Aesthete, from Lagos Nigeria,
I have always loved to make musical sounds since my childhood, from drumming at church from early childhood to singing at the back of classes at junior school and secondary, I've had the stuff in me.
Somewhere along the line after graduation from institution, i found myself in a situation that made me feel making music, anyhow, at God's pace for me is what should be my major calling. It happened to me in 2019, since then i have been creating awareness about my music how i could, little by little.
Somewhere along the line i came across the Near protocol communities in C1 and Beatdao, at which eventually i was introduced to more Near Daos. It was really great joining the crypto Daos/Communities.
Knowing myself, i started asking questions and connecting upon joining the system and it has helped me greatly as a musician. So many positives i have accumulated and i am thankful to the communities and creatives which i have worked with and will work with. I can say that BEATDAO is MY favourite Dao because i love the fact that i can collaborate with producers from there and make really good music, it's that easy for me, i just want to make good music and beauty with positive souls and turn them into digital assets in NFTS.
This strategy has helped me buiild myself, others, and the BeatDao community. I also want to give a shout out to all producers in Beatdao and those i have worked with, cheers to more collaboration and Positivity famz.
           ⤴️   
Portfolio of projects 

https://twitter.com/TheTune01?t=tyjXwp9_GRXyOBY_B1e0DA&s=09
https://www.instagram.com/p/Cd8BKjVMxtt/?igshid=MDJmNzVkMjY=
@Thetune01 Telegram.
I love to connect and develop positive relationships with balance,
I have passion for creativity, my life has been more beautiful and meaningful upon joining the Near ecosystem,
I am a excellent solo dancer, but this part of me is rarely seen.
joined the Beatdao in Novemebr 21 and i am happy to be amongst the musicians in the Near Mixtape by BeatDao Nxm and Daorecords
Answers
I am from Lagos Nigeria,
Beatdao has given me Marketable content as a Creative soul, i am so happy these assets have come about,
I have Grown a lot as a entertainer, acquaintances have been so happy about my progress as a musician, Beatdao has added to that CAUSE.
Well i am loyal to Beatdao, I studied marketing and anyway i can use that to work with Beatdao would be fantastic!! As a human and marketer i am pretty versatile, i have also brought in some great producers into the DAO and believe to do more as regards Growth of BeatDao. Looking forward to collaboration with Beatdao with NewDao spirityut brewing also. Peace fam

thetune.near
Hi, fam.
Techdirector is proud to be the part of such a great community.
Writing beats and music almost 19 years. i'm from Belarus (last Europe country with a f…king dictator)Work with independent movie makers, video shorts, have DJ experience, doing remixes and bootleg reproducing.
BeatDAO taught me a lot and inspire all the time

true for 100%
I'm also the part of the D-layer It is United Belarus DAO NFT agency, we are looking for cross-dao collabs.
Also i'm doing anaREC project. The tracks from prerecorded analog sounds of the world. It is the only one part of it.
I am Larry Tadafe. I go by a couple of nicknames "Fiaskid, Larrsfiaskid, Larrsman".
I am from Delta State in Nigeria. I am a singer, composer, songwriter, and producer.
I have intermediate skills in playing the Keyboard and acoustic guitar. I am a self-taught musician
I was given a 10 minutes crash course on how to make beats using fruity Loops in 2009. Still learning and getting better to date.
I was introduced to the NEAR ecosystem by @augustKinge; a friend closer than a brother, at the tail end of the year 2021.
My first interaction with BeatDAO was taking part in the Rhymes n Flow event in May.
I have a couple of raw, unedited, and incomplete music works which I intend to put together and publish using the NxM and BeatDAO platforms.
Also, I am looking forward to completing my first collaborative project with fellow BeatDao and NXM Members @Andrew and @BigM007 .
I have a strong desire to engage in many more collaborations.
I grew up singing in the church choir, I love listening to songs on the Radio, especially RnB.
I have a knack for playing trivia, answering questions, puzzles, playing games (chess, scrabble, PS4), I take my time to repeat movies, I love dancing and choreography, teaching, acting, and directing, as well as engaging in sports (football, basketball), and physical fitness exercises.
twitter:https://twitter.com/larrsfiaskid
IG: @l_fiaskid
Medium: @larrsfiaskid
wallet name: larrsfiaskid.near
Hello BeatDao Fam
My name's Abdulrahman Damilola alias "Scarman" with the Near tag ( ace17.near) ,an Afrobeat singer and song writer From Nigeria,
I joined beatDAO around April 2022.
To be honest BeatDAO has really been amazing for me the opportunity to create and connect with other artists whilst gaining knowledge with Renumeration from the DAO is really amazing.
BeatDAO has helped me see beyond my usual scope of music , opening my eyes to a whole new other world I didn't have access to from the start of my career. Might i add that I've known about crypto as far back as 2018 but i really got into crypto right around the period i joined BeatDao so it's also been instrumental in my crypto journey.
Started Making music professionally around October 2016 but prior to that i had immense love for music hence i was a regular music freestyler nothing serious though.But through out the years I've had the opportunity to work with other creatives where I'm from and it's been a self fulfilling journey even though i know i haven't broken the iceberg yet.
BeatDAO is a solid platform for all artists in Web3 and Web2 music too and I'll love to contribute my quota into making it a much more better platform for all artists including myself to much more better showcase our creativity and talents.
You can follow my socials
Twitter; @_ace17king
Instagram ; Scarman Diop
Here's a link to a few of my songs and profile on audiomack do give it a listen ; http://Audiomack.com/artist/Ace17
PS : My near tag is my near wallet name
Thank you BeatDao for the immense opportunity
Glad and honored to be a part of the family
You forgot about your NEAR wallet!

Name is John Wike, artistic name is Li9htbulb.
I'm artistic in every medium you can think of.
Been making music for some time now.
Got grant from NXMDAO to produce PHOENIX EP which is available as NFT on mintbase at johnwike.near on Mintbase & for streaming on Tamago at TAMAGO
Enjoy creating music in Web3 and the BeatDAO. Lots of cool activities in the platform.
I wish BeatDaO more success in the years to come.
Peace.
johnwike.near

leave it here
techdir.near
Wassup BeatDAO, WASSUP!!!



My name's Gabriel. I'm a singer, songwriter, and a fledgling music producer. I play a little piano, a little guitar, some drums, the recorder



I currently live in Nigeria.
Because music production is not my strongest suit, I have settled to enjoying the immense talent gathered on the platform BeatDAO has provided. There are incredibly talented producers on BeatDAO


and fire

rappers and singers too.
I can't forget the amazing opportunity of having world-class mixing engineer Blake Harden share insights in a live workshop and our last Music Clinic workshop where I got my first live professional guitar lessons.
BeatDAO gave me the opportunity to create a masterpiece with @Mubzy titled "Feeling Lucky" (link below). I've had the opportunity to meet incredible people and get opportunities.
Check out some of my songs on Tamago
Wallet ID:
cryptomuse01.near


Am Olakunle Owonikoko A.KA LehLeh am Artiste and a song writer… I based in Ibadan city and I do reggae and dancehall as my genre of music.
My near handle is LehLeh.near.
My Instagram handle is LehLeh007
My E-mail address is lehlehreggae@gmail.com
My Telegram handle is OfficerLehleh
I joined beat dao, March, 2022 and it been a wonderful experience since den.
I started singing at a very tender age and have recorded many singles through the thick and thin experiences I have pursuing music
I have an album to my credit as an artiste which I titled Babylon-2-Zion… Babylon-2- Zion is a conscious compilation of reggae songs to expresses what we go through in life daily.
Below is the link to the jobs that I have done:
I started making music on the portatone Yamaha 270 as an amateur utility church musician in a small church in ikorodu Lagos ,all the experience I had before hand was from watching my siblings do music in their little choir groups and at home , i come from a family of musicians,I'd make simple patterns and composition on the church keyboard as i always wanted to be a producer and performer . I went ahead to University at the Lagos state university to study mass communication(communication technology)i also at some point got a certificate in presentation at pefti Lagos, and afterwards pursued my career as a keyboard player in church . next I started doing band music and have played with Nigerian Afro soul singer Djinee and later MI Abaga of chocolate city and now Incredible Music ( one of the most influential Rap icons in the Nigerian music industry till date) and this exposed me more and Fueled my passion to create my own sounds . I worked as a co - producer on "MI2" (The aforementioned rappers second Album) on two tracks featuring Praise ( RNB / souls singer ) and Ruby Gyan ( Afro soul singer of chocolate city/ loopy music ).I moved on to work with more artistes and got production credits on "Lafiaji "Album of another Rapper ( two time lyricist on the roll,best rap song of the year winner(2015) in the Hiphop world award in Nigeria, a song called "King Kong" multiple award winning rap song in Nigeria. And I walked away with 8 songs on the mentioned album (Lafiaji)my production credits with artists on this album include , Vector tha Viper,Jesse jags, Falz the Badguy, Vanessa mdee,Phyno ,Reminisce, just to mention a few .
I am the Soundbenda by the name Licious Crackitt and it's such a journey so far with the near proctocol and Beat DAO , I'm a producer , singer/rapper/ songwriter based in Lagos Nigeria , the source of Afro beats and I joined the Beat Dao December Last year ,and so far my experience as a creative has changed , I have participated in the ecosystem as a producer , artiste and writer , I wrote about my Web3 experience and my article was published on the metaverse magazine . I won 2nd place in beat submission contest on Beat Dao and have been opportuned to collaborate with Nearxpublish , Paul Crans , on a recent song release " who did that" that is presently on the tamago open mic contest, please vote and wish me luck .lol. We also minted on mintbase and with the love and support from friends in the nxp Iv been able to secure my mintbase store with lots of releases in the kitchen and soon to come as I'm presently collaborating with beat Dao friends and fellow artistes and producers …I'm also proud to say I was one of the testers of the tamago app before it became public, my experience here has opened my mind to more possibilities and I dream of becoming a near evangelist everywhere I go . It's been a hell of a ride so far and I look forward to more !!
I'm presently working on various recordings with near artistes like @Dedeukwu @Scarmanbaba @BigM007 @reespect @TheTune100 and I'm hoping to put together a project in the near future , hopefully with the support of the BeatDao community's .I'm also putting ideas together to create a legacy here on the near ecosystem for others to get inspiration and support . My Twitter and Instagram handle is @liciouscrackitt and my wallet is lishdey.near …
Welcome @Kimzybuoy to the community



great one fam cool !
hii, i'm reespect, i'm a rap artist based in lagos nigeria. i've been creating music since 2017 and i found the web3 through the near community, it's been bliss since then, i have a collection out, my moodswing playlist iv :
and i am currently working on another collection and a community.
i joined beatdao in february, 2022, or maybe march, i'm not so sure right now. i entered for an edition of rhythm and flows and was among the top 3, this really helped me with getting integrated with the community because i'm overall a shy person outside music.
i will continue to participate in the dao whenever i have the skill set required to, i also will continue to invite creatives to join.
twitter: @metareespect / @itsreespect
instagram: itsreespect
wallet: reespect.near
Hey, family.
I'm Godsent Goodness (GSaint), a song Writer, Rapper, Pianist, Graphic designer and Web developer.
I'm currently based in Nigeria.
• Music portfolio and experience
Been writing songs for about 14 years but started rapping 6 years ago.
I haven't put out solid projects yet just a couple of freestyles on my Social Media handle.
• Experience with Crypto
Got introduced to crypto in 2017.

Made profits, incurred losses. We keep moving.
• Other passions
I love designing flyers, cover arts and logos.
Check out some of my designs Behance
I'm passionate about Web development too.
• About Joining BeatDAO
I joined the BeatDAO community at the beginning of this year and it has really improved my craft. Met a lot of amazing creatives on the platform. I was privileged to record the Nearnauts anthem with @skthealternator .
Twitter: @GSaint_
Near wallet: @ogbase.near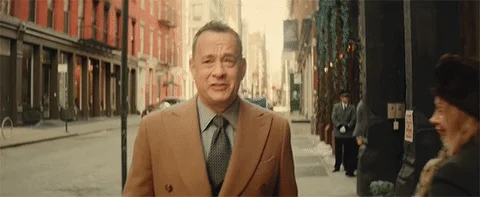 Thanks my brother,we out here fam!!!