7/31/22 - Astrodao Proposal Link following approval on Near Gov Forum: https://app.astrodao.com/dao/marketing.sputnik-dao.near/proposals/marketing.sputnik-dao.near-454
Introduction:
Greetings from Trove Labs!
Trove Labs develops and advises multiple projects on NEAR protocol. We have been deeply involved with the NEAR community since 2021 and are dedicated to building up the NEAR infrastructure and encouraging new creators to do the same.
Recently, we have been engaging with notable project founders throughout the NEAR community by having them on our show, NEAR Community Chat, to speak about entrepreneurship, decentralized finance, crypto currency, and other topics involved with developing a web 3.0 business. Our most successful spaces posted to the NEAR forums had over 160 views total.
We believe in the importance of marketing NEAR protocol to the public and know that
In an effort to increase public exposure for NEAR protocol and its community, we are looking to travel to NEARCON to meet active founders and developers to provide a platform for them to share details about their upcoming projects on NEAR!
Marketing Type: Advertising, Events
Objective: Send 2 Trove representatives (@dleer_defi, and @Brand0mand0), to NEARCON 2022 in Lisbon (Sept 11-14) to represent the NEAR NFT community as Ambassadors, and meet with NEAR project founders, Developers, and Hackathon participants to secure future guests on our NEARCON spaces series.
Marketing Activity:
Maximize the exposure of New projects at NEARCON 2022 by attending the conference and the NEARCON Hackathon to meet with at least 6 project/business teams that want to participate in a future live spaces discussion. On top of lining up future spaces shows, we will attend NEARCON panels and events and host Twitter spaces during NEARCON to cover the conference and discuss what we have seen during the conference.
Metrics for Measuring Success:
Quantity of Near Projects teams committed to speaking in future spaces
Host a Twitter spaces during NEARCON (sept 11-14) to highlight notable updates for NEAR protocol and inform the public about upcoming projects and protocols on NEAR.
Host a twitter spaces discussion weekly (if possible) for each potential guest team from NEARCON 6-10 additional spaces shows.
Expected Impact:
Drive awareness to newly created NEAR protocol projects and NEARCON news/developments from NEARCON and the NEARCON Hackathon. Establish relationships with the NEAR project community during the conference and explore the technical aspects with the teams building and innovating on NEAR protocol via our spaces series.
Funding Details:
**Total Cost: 1,543.2 NEAR ($5000 USD) One-time
NEARCON Tickets: 2 team x $300 = $600
Plane Tickets: 2 ea round trip = $3300
Hotel Accomodations: 1 room x 5 nights = $800 ($160 x 5)
Transportation: $300
Food & Drinks: Paid for by team
Wallet ID: trove_labs.near
Owner: Trove Labs/ Jump DeFi
Past Spaces/ Podcasts Links: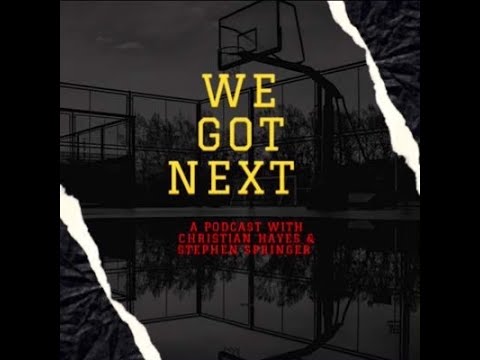 https://twitter.com/JumpDeFi/status/1542651089928916992?s=20&t=gKi-m0lZfVjmRHn3eU0ZRg
https://twitter.com/JumpDeFi/status/1537244461360504832?s=20&t=gKi-m0lZfVjmRHn3eU0ZRg
https://twitter.com/JumpDeFi/status/1535638509930876928?s=20&t=gKi-m0lZfVjmRHn3eU0ZRg